On-Demand Webinar
Building an Enterprise Unified Namespace to Power Your Smart Factory
Aug 25 2021
Did you know that you could build an enterprise-grade unified namespace (UNS) using an
MQTT
broker and an Industrial DataOps solution? In this webinar, leaders from HiveMQ and HighByte discussed:
The UNS definition and the benefits of building an enterprise UNS for your company or your clients
The advantages of using an MQTT broker UNS architecture
How HighByte Intelligence Hub consumes data from multiple sources, assembles data into logical payloads, and publishes these payloads to the UNS
How HighByte Intelligence Hub subscribes to data in the UNS and publishes it to systems that don't communicate over MQTT
How to work with topic structures in HiveMQ
The benefits of using HiveMQ to achieve a UNS with a publish-subscribe architecture
How to build an enterprise-grade unified namespace (UNS) using an MQTT broker and an Industrial DataOps solution
If you are not aware of UNS, it is a consolidated, abstracted structure by which all business applications can consume real-time industrial data in a consistent manner. The benefits of a UNS include reduced time to implement new integrations, reduced efforts to maintain data integrations, improved agility of integrations, access to new data, and improved data quality and security.
When you use UNS in combination with an MQTT broker, you can build a complete, easy to deploy, accessible, and structured solution to power your Smart Factory.
Feel free to ask questions on the HiveMQ Community Forum.
About the Speakers
Ian Skerrett is Vice President of Marketing at HiveMQ. He has over 25 years of experience in the software industry and is one of the top experts for creating Open Source Strategies for enterprise software products. He was instrumental in creating the Eclipse IoT open source community with more than 15 different open source projects that provide the building blocks developers require for building IoT solutions. He is also a frequent speaker on IoT and MQTT.
Email Contact
Ian Skerrett on LinkedIn
---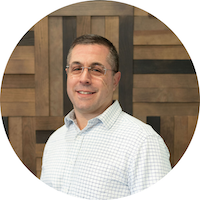 John Harrington is the Chief Business Officer of HighByte, focused on defining the company's business and product strategy. His areas of responsibility include market research, customer use cases, product priorities, go-to-market, financial planning, and sales. John is passionate about delivering technology that improves productivity and safety in manufacturing and industrial environments. He has spent his 25-year career both delivering software to manufacturers and working for manufacturers in operations roles. This experience has given him a unique perspective on how suppliers and end users each play an integral role in implementing new technology solutions. John has a Master in Business Administration from Babson College and a Bachelor of Science in Mechanical Engineering from Worcester Polytechnic Institute.
Email Contact
John Harrington on LinkedIn
Download Slides