HiveMQ provides a reliable and scalable MQTT broker that can be deployed on-premise or a managed cloud environment. Our Kubernetes Operator for HiveMQ makes it easy to deploy HiveMQ to any Kubernetes environment.


---
Key Features

Predefined HiveMQ Helm Chart
Quickly deploy the HiveMQ Operator and HiveMQ Cluster custom resource with convenient default settings that can be used as defined or adapted to meet your individual needs.

Seamless HiveMQ Upgrades
Built-in automated zero-downtime upgrade feature for your HiveMQ installation that ensures continuous availability during software upgrades.

Extension Lifecycle Integration
Lifecycle management for HiveMQ extension:
Add or remove extensions at runtime
Update extension configurations without restarting pods
Support for serial and parallel update strategies

Monitoring with Prometheus
Easy integration with your Prometheus Operator. All HiveMQ metrics are included in the integration and can be monitored with the tool of your choice.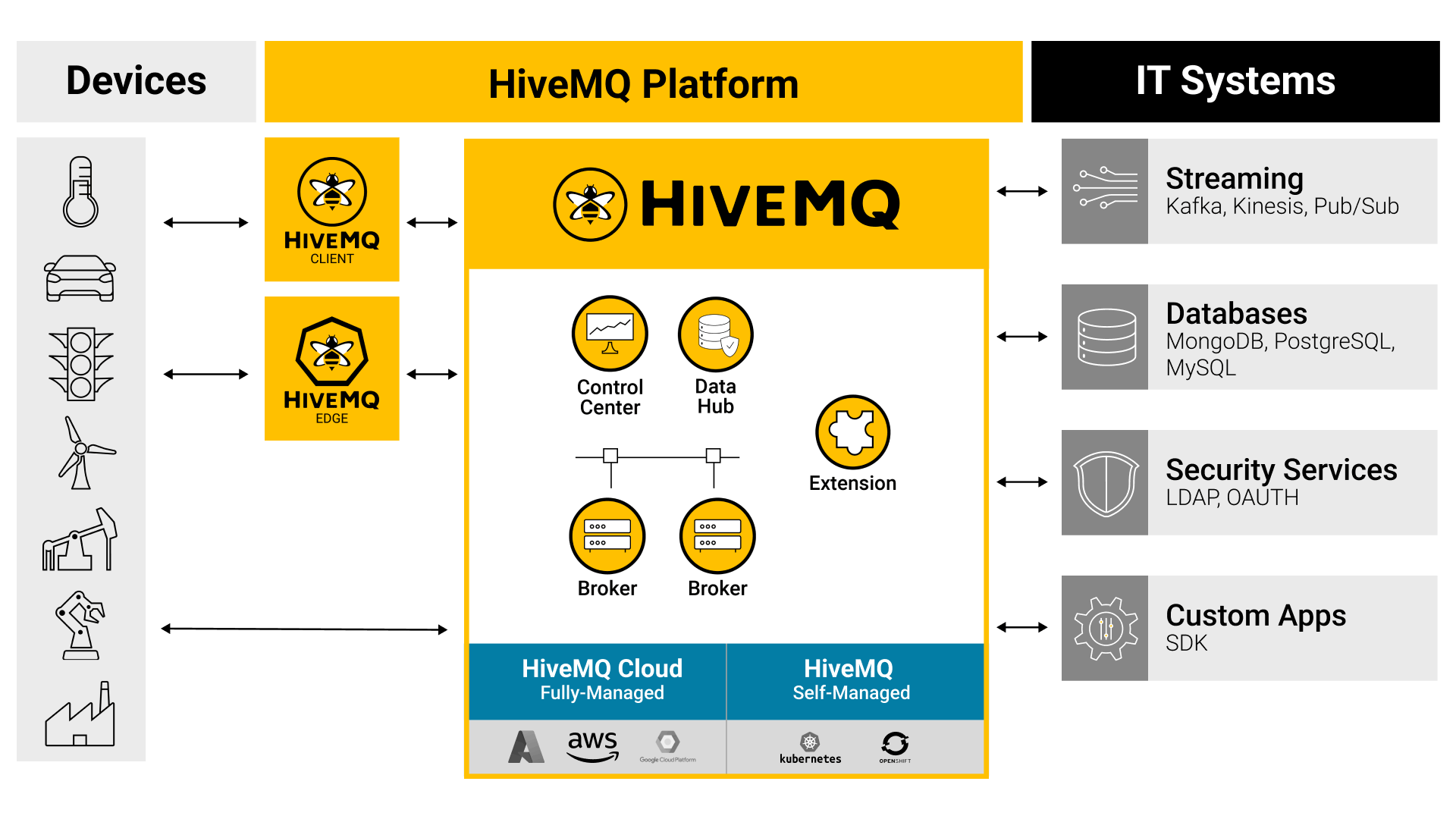 More Resources
---