IoT technology is being used to make the transportation and logistics industry more efficient and reliable. HiveMQ provides the key messaging technology required to track connected fleets and cargo.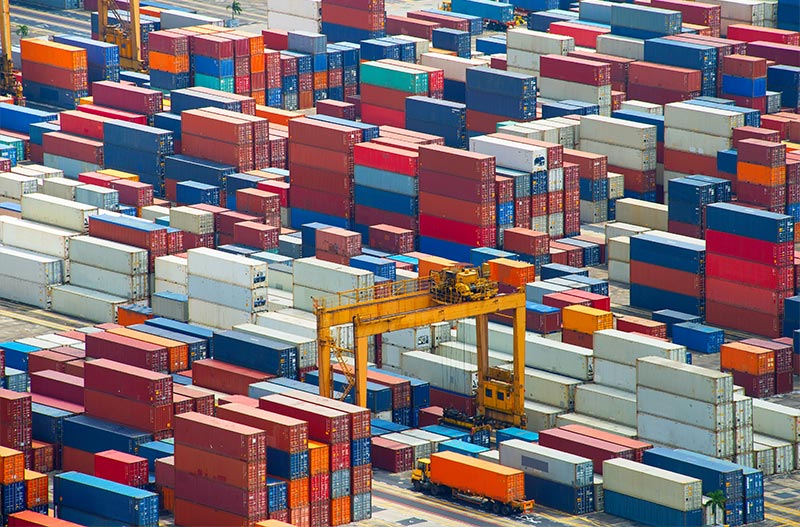 Contact Us for Transportation and Logistics Solutions
Contact us to discuss how the HiveMQ enterprise MQTT platform can help power your next fleet management or smart transportation system. We are ready to work to make HiveMQ and MQTT the core part of your infrastructure to provide reliable messaging between the connected vehicle and the cloud.


Book a Meeting
Contact us to discuss how we may help create your next connected transportation and logistics system.
---
Transportation Industry Partners that Trust HiveMQ
Logistics and Transportation Customers


---
Creating Smarter Fleet Management Systems
Organizations are using IoT technology to build smarter fleet management systems that will improve fleet optimization, driver safety and lower fuel costs. New modes of transportation using drones are also changing the way we move goods. Connectivity between a mobile device used by the operator, telemetry information direct from the vehicle and integration into back-end scheduling and routing systems provides the visibility required to improve the overall fleet operation.

The challenge is how to provide the real-time bi-direcitional messaging and connectivity as vehicles move through unreliable cellular networks that results in dropped connections and significant network latency. HiveMQ delivers an enterprise MQTT platform that makes it easy to move data to and from connected vehicles in a reliable and fast manner. HiveMQ makes it possible for fleet management system to:
HiveMQ makes it possible for fleet management system to:
Maintain a persistent always-on connection between vehicle and cloud.
Guarantee reliable data delivery between vehicle and cloud.
Enable secure non-addressable clients for vehicles to limit potential of cyber-attack.
Provide a scalable cloud infrastructure that will meet the demands of a growing fleet system.
Integrate the messaging data with other existing enterprise systems for scheduling, dashboards, supply chain systems, etc.
Discover the full features of the HiveMQ platform for building fleet management systems.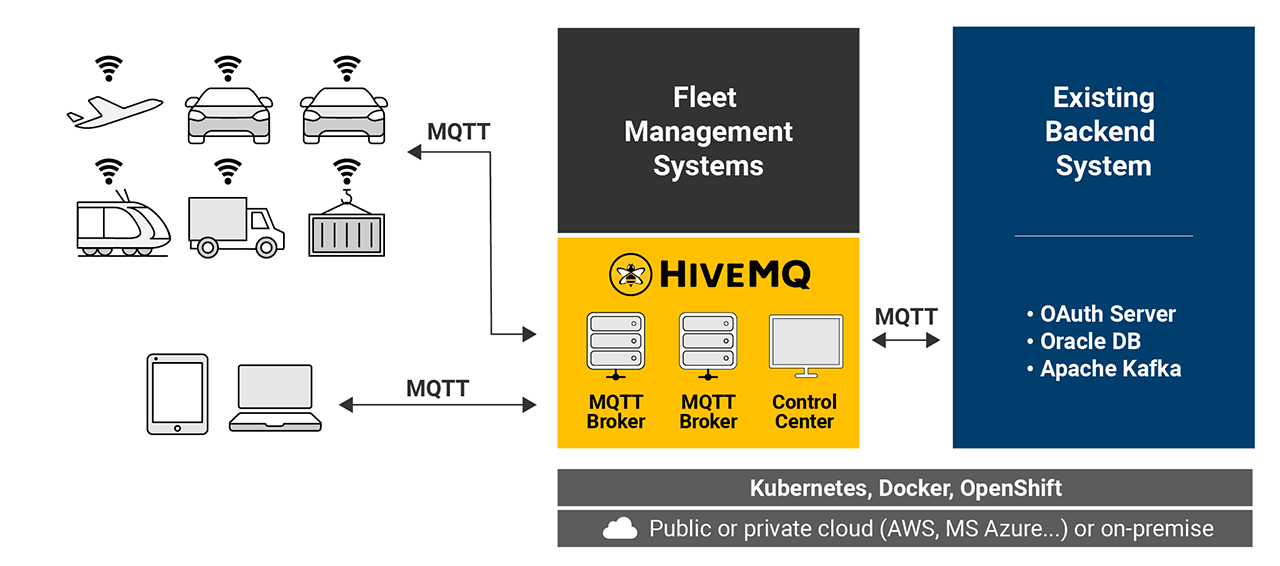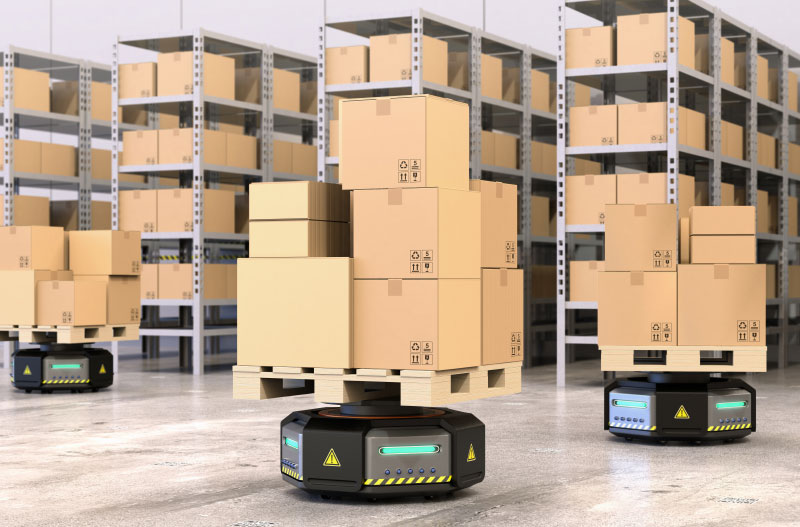 Reference Architecture for Autonomous Guided Vehicles
German Association of the Automotive Industry (VDA) and the VDMA Materials Handling and Intralogistics Association has created a specification for the communication between autonomous guided vehicles (AGV) and SCADA systems. The new VDA 5050 specification uses MQTT to define the topic namespace and the payload format for the messaging communication. This white paper discusses a reference architecture using HiveMQ to implement a VDA 5050 compliant system.