Overview
Announcing MQTT Security Fundamentals
Written by The HiveMQ Team
Category: MQTT Security Fundamentals MQTT IoT Security
Published: April 6, 2015
After receiving tremendous positive feedback on our MQTT Essentials Series, we were certain that we resonated well with our readers. To confirm our feeling, we ran a short survey to know what future topics would be of the most interest to our readers.
Here are the results:
First of all, we are very happy that 87% of all participants think that the MQTT Essentials series is AWESOME :)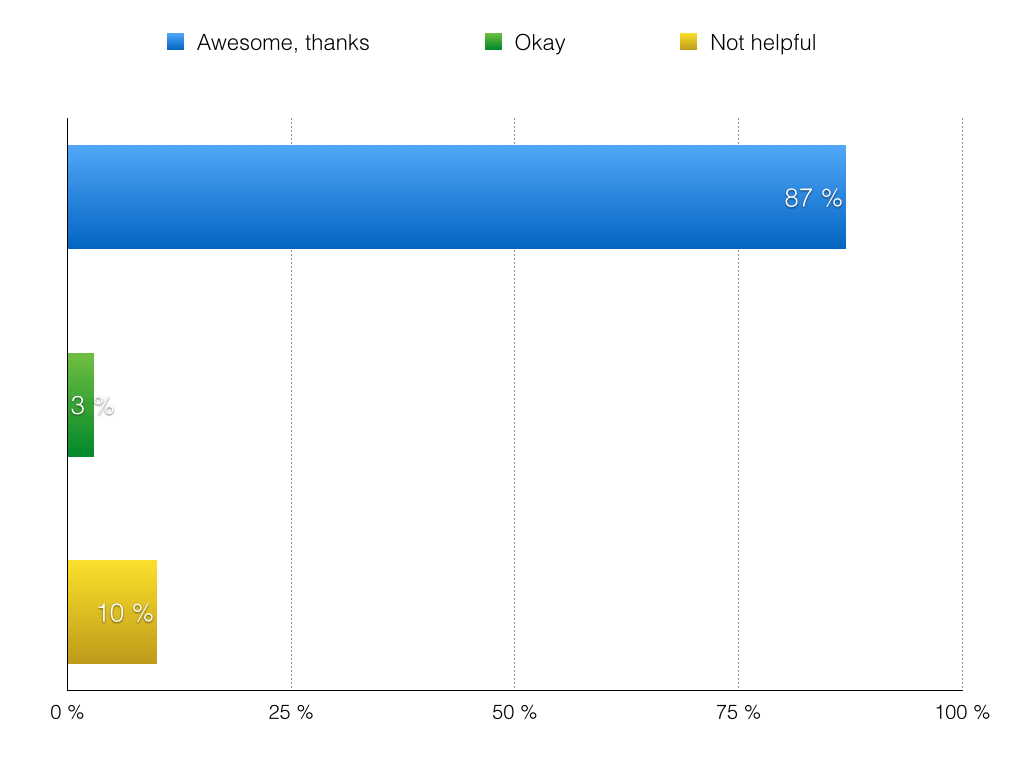 That is great news for us! The survey shows us that we are on the right track and increases our motivation to keep producing high quality content about MQTT.
The second interesting insight we gained from the survey is that the topic you are most interested in is MQTT security. This didn't really surprise us, it highlights the growing demand for secure communication for all kinds of sensitive data.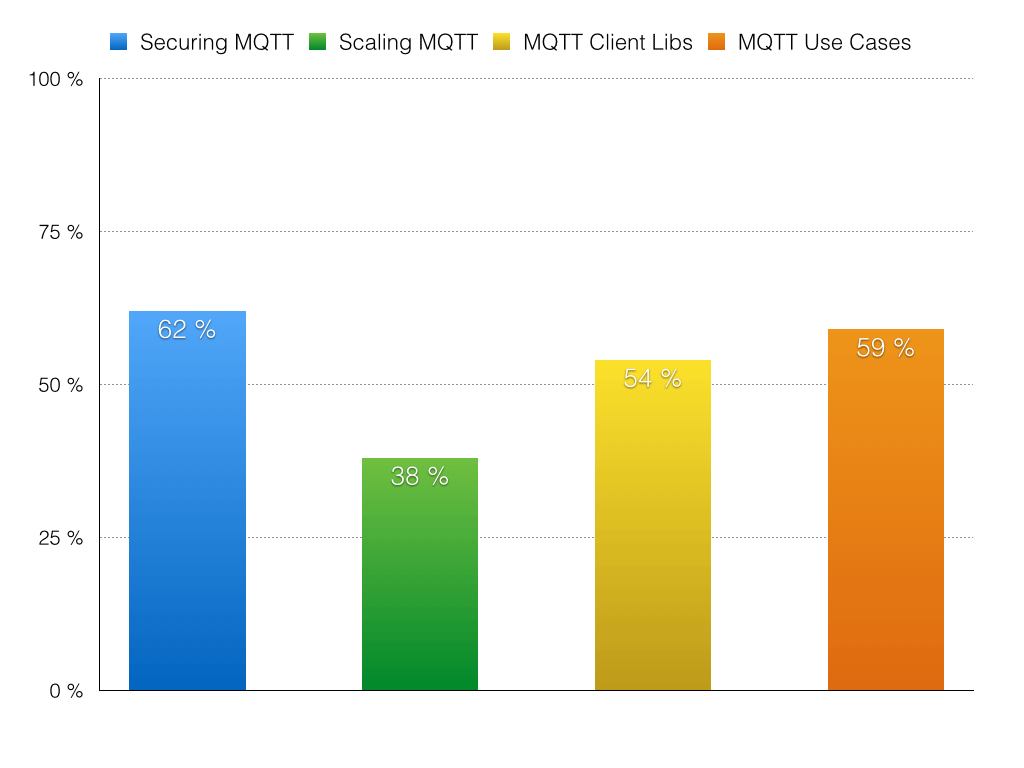 In response to your feedback, we are launching a new series: MQTT Security Essentials.
The goal of the survey was to find out which topic our readers are most interested in. We were surprised that there is also so much interest in MQTT client libraries and concrete MQTT use cases. We already had plans to write about these topics, but didn't anticipate that the interest in them would surpass scaling MQTT. You will find these articles in MQTT Essentials Series.
Thanks again to everyone who participated in the survey! You are awesome ☺! We hope to deliver more high-quality content on topics that are really interesting to you and supply plenty of usable information.
If you are interested in getting regular updates from us, sign up for our newsletter. If you prefer RSS, you can subscribe to our RSS feed.
Have a great week, HiveMQ Team