On-Demand Webinar
Accelerating Your IoT Project in the Cloud
From Idea to Production in Under 5 Minutes
August 30, 2023
In the ever-expanding world of IoT connectivity solutions, finding the ideal balance between ease of deployment, cost-effectiveness, security, and scalability has been a challenge - until now. Watch Magi Erber, Senior Product Manager, and Shashank Sharma, Product Marketing Manager at HiveMQ, in this webinar recording where they demonstrate how you can get from idea to production in under 5 minutes with a fully-managed cloud solution that checks all the boxes for your IoT needs.
From this webinar recording, you'll learn how to make MQTT work for you, from proof-of-concept to early production. Whether you're just starting out or aiming to optimize existing implementations, this webinar empowers you with valuable insights to elevate your MQTT deployments to the next level.
Key takeaways from watching this on-demand webinar:
Swift and Cost-Effective MQTT Setup: Learn how to deploy MQTT for data communication in under 5 minutes through an engaging live demo using a cloud-based solution.
Ensuring Top-Notch Security: Discover how to establish a highly secure connection between your broker and MQTT clients, safeguarding your data and network from potential threats.
Real-Time Observability: Gain insights into the world of enhanced observability as you learn to monitor MQTT communication in real-time, enabling better decision-making for your IoT ecosystem.
Streamlined Workflow with REST APIs: Explore the powerful capabilities of broker REST APIs and how they simplify your MQTT workflow, enhancing efficiency and management.
Seamless Data Integration with Confluent Cloud and Kafka: Master the art of improving data flow efficiency and integrating data movement with Confluent Cloud and Kafka, resulting in a flawless and efficient operational process.
Who Should Watch:
This webinar is for anyone in the IoT or IIoT space looking to propel their project from ideation to production. Whether you are a seasoned professional or a passionate enthusiast, a head of digital transformation or an IT architect, join us to unlock the full potential of your cloud-based initiatives.
Contents of the Webinar:
About the Speakers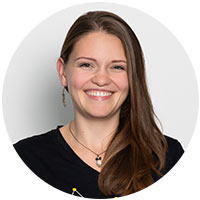 Magi Erber is Senior Product Manager at HiveMQ. She loves creating software that delights customers and helps them realizing innovative IoT solutions.
Email Contact
Magi Erber on LinkedIn
---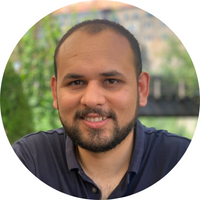 Shashank Sharma is a product marketing manager at HiveMQ. He is passionate about technology and enabling developer-centric workflows. He has previous experience in application software tooling, autonomous driving, and numerical computing.
Email Contact
Shashank Sharma on LinkedIn
Download Slides