Overview
Trends to watch in 2021 for MQTT and HiveMQ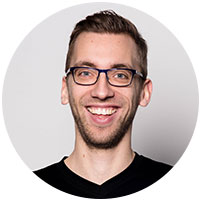 Written by Christian Götz
Published: January 7, 2021
Introduction
HiveMQ is coming off its most successful year. What has obviously been a challenging year due to Covid-19 has indeed been our most successful year in terms of revenue, new customers and product releases. We also experienced tremendous growth in the interest of using MQTT for connecting every type of thing imaginable to the Internet.
Now is the time to look forward to understanding where the MQTT industry is going in 2021 and how HiveMQ plans to expand our momentum.
Accelerate MQTT dominance in the automotive industry
In 2020, the automotive industry embraced MQTT and HiveMQ as the standard for connected cars. This past year HiveMQ published case studies about OEM and Tier 1 suppliers who have deployed into production connected car platforms with MQTT and HiveMQ. In 2021, we see a strong acceleration in other OEM and Tier 1 suppliers standardizing on MQTT for connected cars. In fact, by 2022 we expect more than 50% of cars produced globally will be connected with MQTT and HiveMQ.
In addition to connected cars, the automotive industry is also embracing MQTT to modernize their manufacturing operations. Daimler already uses MQTT and HiveMQ for vehicle diagnostics. Another major OEM is rolling out a strategic Industry 4.0 project to their global manufacturing plants to improve the overall operational efficiency of each plant. This OEM is using MQTT as the standard for sharing information between the factories and the global data center. We are also in discussions with other automotive manufacturers who have similar smart manufacturing projects.
Finally, the emerging use case of vehicle to infrastructure (V2X) is well suited for MQTT. The ability to quickly exchange information between a moving car and road/city infrastructure requires MQTT's bi-directional communication, low latency and ability to handle dropped network connections. We see an interesting opportunity to have HiveMQ deployed out on 5G network base stations to provide the messaging backbone for V2X deployments.
In 2021, we will see a definite acceleration of MQTT adoption in the automotive industry and HiveMQ is well positioned to continue our leadership in this industry.
Build on momentum in Industry 4.0
This past year there has been tremendous interest in using MQTT and HiveMQ in manufacturing and industrial automation industries. Smart manufacturing and Industry 4.0 are often considered some of the key use cases for IoT. In 2020 we have seen many production deployments that are resulting in real efficiency gains for these companies.
Initiatives like Sparkplug are solving some of the key challenges these industries face as they attempt to modernize their infrastructure. MQTT and Sparkplug offer an opportunity to break down the data silos that are often found in factories with PLCs that connect via proprietary protocols. Sparkplug and MQTT provide a lightweight, low cost solution to consolidate data from across the entire factory to allow for machine learning and AI algorithms to implement predictive maintenance solutions, improve operational efficiency and better integrate supply chains.
In 2021, HiveMQ will invest more to bring MQTT solutions to the manufacturing and industrial automation markets. We plan to work closely with key partners in these industries to build upon the momentum we have experienced in 2020.
Importance of industry standards using MQTT
Without a doubt the success of MQTT adoption can be attributed to the OASIS standardization process and the open source community that has emerged around MQTT. In 2020 and moving into 2021 we are seeing industry specific standardized being developed on top of MQTT. This is an important trend since MQTT only solves one part of the overall problem. If you want to enable industry interoperability, there needs to be standardization of the data payload format and the message topic structures. This level of standardization then enables plug'n play interoperability.
Some of these standardization initiative using MQTT include:
The previously mentioned Sparkplug specification defines the data payload and topic name space for industrial automation use cases. HiveMQ is active in this standardization committee. We expect the 1.0 version of this standard to be released in the summer of 2021.
ITxPT is defining an open architecture for public transportation and urban mobility solutions. ITxPT uses MQTT and defines the data structures and message names for their specific use cases.
VDA 5050 is a protocol for autonomous guided vehicles in logistics and factories that uses MQTT as the messaging protocol.
In addition to the above standardization efforts, HiveMQ is closely involved in the MQTT-SN specification committee. MQTT-SN is an important enabler of low powered devices that typically connect using non-TCP protocols, like UDP. MQTT-SN will provide an industry standard for these types of devices to transmit data between themselves but also a bridge across to the cloud. The 1.0 version of MQTT-SN is expected to be available in the summer of 2021.
Increase our product innovation
This past year, HiveMQ released a record number of product releases and new products. Over the last year, HiveMQ made available the MQTT CLI, HiveMQ TestContainer, HiveMQ Bridge Extension and HiveMQ Kubernetes Operator, in addition to HiveMQ 4.3 and Hive 4.4 releases. Our product development team has never been more productive.
Moving into 2021, we plan to increase our product innovation and are working on plans to address the following themes:
We see a significant need from our customers for better performance testing and system testing services. Existing testing tools were not created for IoT use cases but the complexity of IoT solutions require a significant commitment to system testing. We think we can help in this area and plan to rollout solutions in 2021.
Data governance is another area that is often overlooked and not well defined for IoT use cases. MQTT data governance is an area that requires more innovation to help improve the overall quality and sustainability of IoT solutions.
Finally, in 2021 we will continue to innovate and evolve HiveMQ Cloud. In addition to our public managed MQTT service, we will begin offering customized managed MQTT services. Many companies are interested in using a managed MQTT service but require a high degree of customization for their use case. In 2021, we are creating a HiveMQ Cloud environment that will allow us to address this market requirement.
Towards a Future of Cloud Native IoT Messaging
In 2020, we announced the concept of cloud native IoT messaging. We fundamentally believe that IoT use cases require a new way to think about messaging. MQTT is the underlying protocol but as we have discussed in the past some of the cloud providers, like MS Azure IoT and AWS IoT, have implemented their own proprietary version of MQTT. We believe customers require a messaging platform that is:
Standards based and doesn't lock-in a customer to a vendor specific implementation.
Allows to be operated on many different cloud platforms, including on-premise.
Easily integrated with other cloud services, so customers have the freedom to process their IoT data with the service of their choice.
In 2021, we are going to push forward on our vision of a truly open cloud native IoT messaging platform. We will work with our ecosystem partners, like mongodb and Confluent, to make it easy to integrate MQTT data with their respective cloud services. We will work with our customers to make it easy to deploy HiveMQ to the cloud platform of their choice. Multi-cloud will be an important industry trend in 2021 and HiveMQ will be leading the way with our cloud native IoT messaging service.
Conclusion
The year of 2020 will not be forgotten for many reasons. For HiveMQ, we see 2020 as the springboard for our company to grow into a significant IoT infrastructure supplier. In 2021, we plan to capitalize on this momentum to expand our customer base, deliver even more compelling solutions for our customers, and become a leader in IoT messaging solutions. We will continue to solve real customer challenges in industries like automotive and manufacturing. We will continue to provide expert level advice and solutions using MQTT and HiveMQ.
If you are an existing customer, feel free to reach out to discuss how our roadmap may help accelerate your IoT projects. If you are a potential customer, contact us to explore how our experts can help guide you through your first MQTT projects. We look forward to making all of our customers extremely successful.