On-Demand Webinar
Unleashing the Power of AI in IoT
A Deep Dive into HiveMQ Cloud and InfluxDB 3.0
14 November, 2023
In the rapidly evolving IoT landscape, integrating disparate platforms to harness real-time insights remains a challenge. Many professionals grapple with the complexities of infrastructure setup, data streaming, and achieving cost-efficient scalability. How can one seamlessly merge the capabilities of leading platforms like HiveMQ Cloud and InfluxDB 3.0 to create robust, AI-powered IoT solutions? Watch our on-demand webinar to discover the answer and stay ahead in the IoT game.
Key Takeaways From this On-Demand Webinar:
Learn how to create an AI-powered solution tailored for IoT applications using platforms like HiveMQ Cloud, InfluxDB 3.0, and Quix.
Discover how the robustness of HiveMQ Cloud, a fully-managed MQTT broker and its capabilities in ensuring reliable, scalable, and secure IoT messaging, helps in quickly building an AI-powered IoT solution.
Explore how Quix simplifies complex event processing, allowing developers to focus on coding without the hassle of infrastructure setup, accelerating the application development.
Unearth the advancements in time series data management with InfluxDB 3.0 Cloud Serverless, and how its features like data compression, native SQL support, and lightning-fast queries, can help with real-time data analytics of an application.
Who Should Watch this On-Demand Webinar:
IoT Developers and Engineers
Data Scientists and Analysts
Solution Architects
Tech Enthusiasts keen on exploring the latest in IoT and AI
Contents of the On-Demand Webinar:
About the Speakers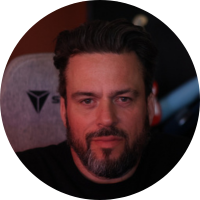 Brian Gilmore is VP of Community & Advocacy at HiveMQ. He has focused the last decade of his career on working with organizations around the world to drive the unification of industrial and enterprise IoT with machine learning, cloud, and other truly transformational technology trends. Notably, in his previous leadership roles at InfluxData and Splunk, Brian spearheaded advanced IoT integration initiatives and was focused on fostering IoT developer relations and developer communities.
Email Contact
Brian Gilmore on LinkedIn
---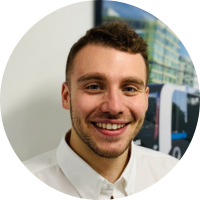 Jay Clifford is a Developer Advocate for InfluxData. Before joining InfluxData he previously specialized in solving industrial pain points using Vision AI and OT connectivity. Jay now uses his experience within the IoT and automation sector to enable developers and industrial customers alike to realize the potential of Time Series data and analytics.
Email Contact
Jay Clifford on LinkedIn
Download Slides