On-Demand Webinar
How to stream IoT MQTT messages into the Azure Event Hubs Service
February 24, 2022
A key challenge for IoT use cases is how to integrate IoT data into existing infrastructures, creating a scalable and reliable 100% MQTT compliant solution. Many cloud platforms provide machine learning services, analytics services and storage services that can be leveraged for MQTT data. These same cloud platforms provide IoT services to ingest MQTT data, which are unfortunately not MQTT compliant. For companies that want a 100% compliant MQTT solution, HiveMQ offers an alternative for ingesting MQTT data in cloud environments and integrating with cloud providers data storage and analytics services.
In this webinar, we discussed the options and challenges of ingesting MQTT data to the Azure cloud platform. In particular, we will demonstrate how to deploy HiveMQ on Azure and stream the MQTT data into the Azure Event Hubs service.
Feel free to ask questions on the HiveMQ Community Forum. To learn more about how HiveMQ can bring the full value of your IoT data to the Azure platform, visit our Azure solutions page.


About the speaker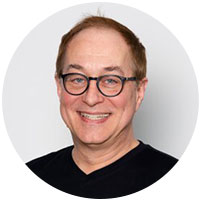 Matthias works for HiveMQ Professional Services and supports HiveMQ customers to implement their IoT and MQTT use cases and architectures. He has been working on streaming architectures for many years and how to store, analyse and integrate data for different use-cases. Leveraging on his years of experience, he is helping HiveMQ customers build mission-critical solutions and solving their challenges.


Email Matthias
Matthias on LinkedIn
Download slides