On-Demand Webinar
Modernize Your Industry 4.0 Architecture with UNS, ISA95, and MQTT Sparkplug
March 30, 2022
The concept of integrating an entire organization's value chain to the point of achieving lot-size-one (LSO) manufacturing capabilities is often the goal of modern Industry 4.0 enterprises in the manufacturing industry. There are a number of different models and approaches to creating an architecture to support this level of manufacturing flexibility, including ISA95, Unified Namespace (UNS) and MQTT Sparkplug.
In this webinar, we will define each of these approaches and discuss how they can be used in combination with each other.
Don't miss out on learning about how you can:
Design your smart manufacturing system based on a UNS architecture along with ISA 95 standard for modeling the data objects.
Use an MQTT Broker as the centralized server for coordinating the exchange of ISA95 models implemented using Sparkplug, in a UNS architecture.
Move away from the client-server architecture model and adopt hub and spoke model to achieve lot-size-one in your manufacturing systems.
Join Kudzai Manditereza and HiveMQ on March 30th at 11 am ET/4 pm GMT, as we help you get an in-depth understanding of the key architecture concepts required for implementing a modern IIoT architecture.
About the Speaker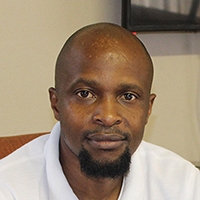 Kudzai is a Technology Communicator and Founder at Industry40.tv. He is currently involved in four efforts: Industry4.0 Research, Educational Videos, Podcast Host, and IIoT Systems Integration. He has a background in Embedded Systems Design, Software Engineering, and Industrial Automation.
Kudzai Manditereza on LinkedIn
Download Slides