On-demand Webinar
Lightweight and Scalable IoT Messaging With MQTT
September 19 2019
MQTT is the de-facto protocol for the Internet of Things (IoT).
This webinar covers everything you need to know about scalable pub/sub communication with MQTT for up to millions of devices and shows the available software options in the (open source) ecosystem.
About the Speaker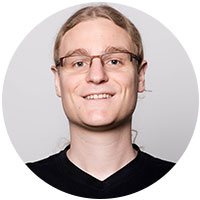 Dominik Obermaier is CTO and co-founder of HiveMQ. He is a member of the OASIS Technical Committee and is part of the standardization committee for MQTT 3.1.1 and MQTT 5. He is the co-author of the book 'The Technical Foundations of IoT' and a frequent speaker on IoT, MQTT, and messaging.
Email Contact
Dominik Obermaier on LinkedIn
Download Slides