On-demand Webinar
IoT Security Issues and MQTT
May 25, 2022
Survey after survey puts IoT security as a primary concern for enterprises. As IoT proliferation grows, vulnerabilities, and attacks are also growing.
As the defacto protocol for IoT, the MQTT standard has been consistently evolving between version 3.1.1 and version 5, it has a large repertoire of security features which, if implemented well, can thwart many kinds of attacks including denial of service and man in the middle attacks.
Technical architects and IoT developers know that a solid security architecture for IoT will require encryption, authentication and authorization to run at scale. It is not an easy feat.
In this webinar, we discussed the key security features of the MQTT protocol and how those are further enhanced with the HiveMQ Enterprise Security Extension.
Contents of the Webinar:
About the Speaker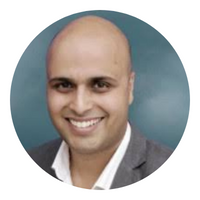 Gaurav has led Product Marketing at HiveMQ since 2021. Based in Ottawa, Canada, Gaurav is an engineer by education and a marketer by profession. He has worked in telecoms, networking, unified communications, software-defined-storage and software broker technologies. As a former Solutions Architect and a Product Manager, Gaurav's work in Marketing carries a blend of technological depth and the big picture.
Gaurav Suman on LinkedIn
Download Slides