On-demand Webinar
IoT in Production
November 19 2019
Deploying an IoT solution into production comes with several unique challenges. What is the best way to test a system before it goes into production? How can you troubleshoot a misbehaving device? What is the best way to ensure your IoT system is secure?
In this webinar, Florian Raschbichler, Head of HiveMQ Support, will discuss some of the best practices for running an IoT solution in production. The discussion will be based on his experiences working with many different HiveMQ customers who have successfully deployed large-scale IoT solutions based on MQTT and HiveMQ.
About the Speaker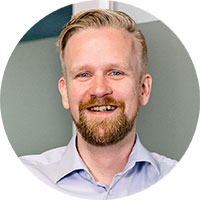 Florian serves as the head of the HiveMQ support team with years of first-hand experience overcoming challenges in achieving reliable, scalable, and secure IoT messaging for enterprise customers.
Email Contact
Florian Raschbichler on LinkedIn
Download Slides