On-Demand Webinar
What to Consider When Moving IoT Data into Cloud Platforms
MAY 4, 2022
The trend is clear, enterprises are generating more and more IoT data and they are choosing to lean on hyperscale cloud players like AWS, Google Cloud and Azure for analytics, data processing and storage.
Pair this with Gartner's prediction for 2025 that almost 75% of all enterprise data will be created and processed outside a traditional data center and you know the transformation opportunity is here and it's already in motion.
What does it mean for your IoT and IIoT initiatives? Two things:
The pace for cloud adoption for these initiatives will rapidly increase (corroborated by recent IIoT world survey)
You need a strategy on how you move your data to the Cloud platforms
Watch this webinar recording hosted by DZone and learn the 5 criteria that Solutions Architects and IoT Developers must consider when crafting the IoT data movement strategy without vendor lock-in. In the session, Gaurav also shows how to build a reliable and flexible IoT solution on any cloud platform using a full-featured MQTT broker.
About the Speaker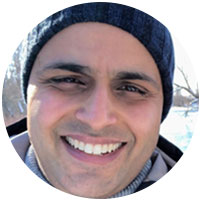 Gaurav is Head of Product Marketing at HiveMQ.
Email Contact
Download Slides