On-Demand Webinar
Back to the Basics
An Introduction to MQTT
January 6, 2022
IoT is becoming more pervasive, and it is a crucial part of digital transformation initiatives across industries. Knowing the essential building blocks can help you in your journey.
The first step towards this journey is learning about the de-facto standard for IoT messaging, MQTT, which helps reliably connect devices and efficiently move data bidirectionally between them even in unreliable networks.
In this webinar, Mary Grygleski walks you through MQTT history, some of the key features of this lightweight IoT protocol, and how it can be used for several IoT and IIoT use cases.
Feel free to ask questions on the HiveMQ Community Forum.
Contents of the Webinar:
About the Speaker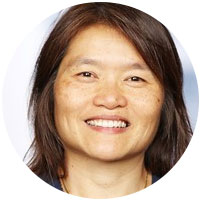 Mary is the Senior Developer Advocate at HiveMQ. Based out of Chicago, Mary is a Java Champion and President and Executive Board Member of the Chicago Java Users Group (CJUG). She is also co-organizers for the Data, Cloud and AI In Chicago, Chicago Cloud, and IBM Cloud Chicago meetup groups. She has extensive experience in product and application design, development, integration, and deployment experience, and specializes in Reactive Java, Open Source, and cloud-enabled distributed systems.
Mary Grygleski on LinkedIn
Download slides