Are you new to MQTT? We host a public
HiveMQ MQTT broker
to make it easy for you to experiment with MQTT messages. For basic information about MQTT, check out our
MQTT Essentials
articles.
Public MQTT Broker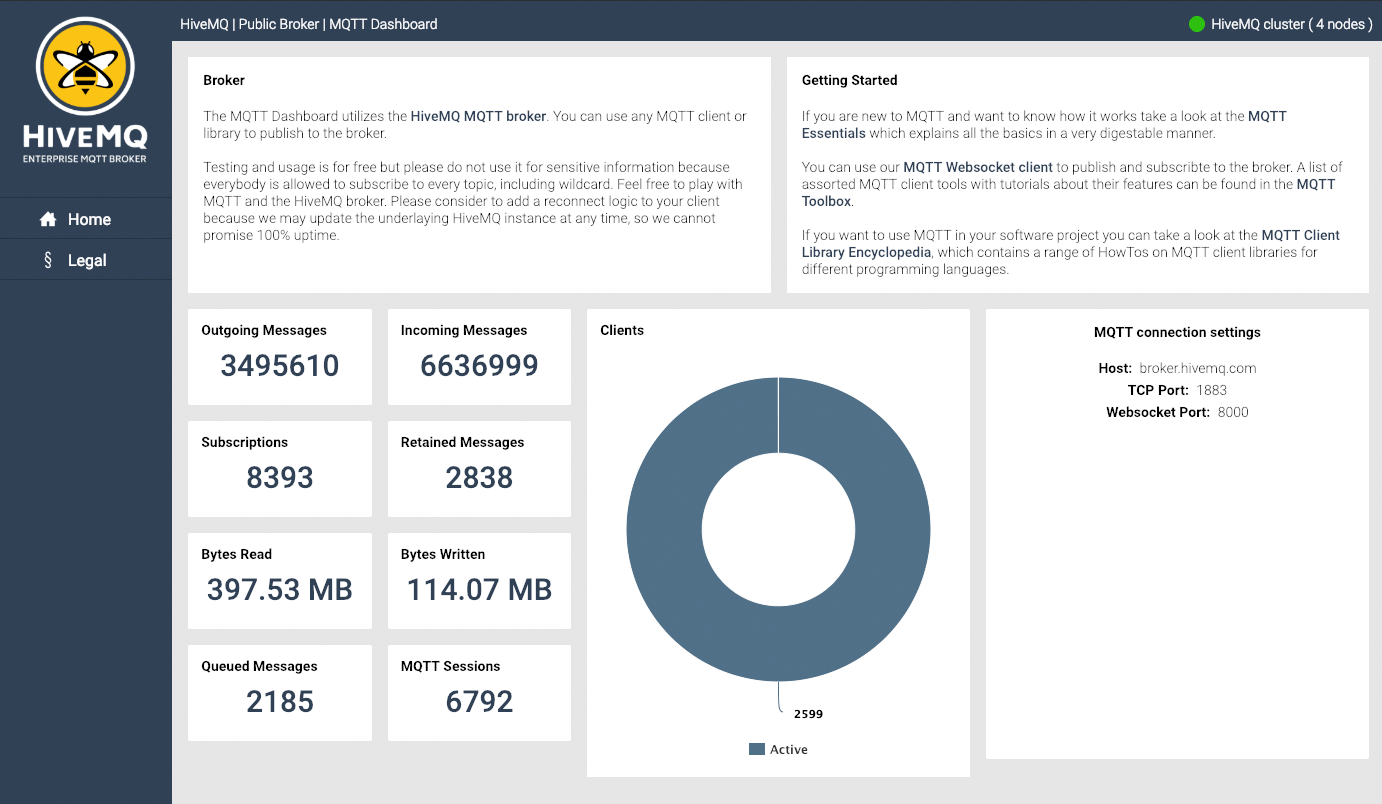 Our
Public HiveMQ MQTT broker
is open for anyone to use. Feel free to write an MQTT client that connects with this broker. We have a
dashboard
so you can see the amount of traffic on this broker. We also keep a list of
MQTT client libraries
that can be used to connect to HiveMQ.
You can access the broker at:
Broker:
broker.hivemq.com
---
TCP Port:
1883
---
Websocket Port:
8000
---