Overview
MQTT Essentials Video Series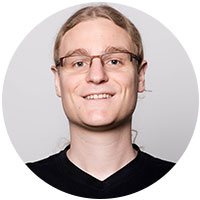 Written by Dominik Obermaier
Category: MQTT MQTT Essentials
Published: August 3, 2020
MQTT is the top choice of large companies worldwide for data exchange with constrained devices and server applications. You are just as likely to find MQTT connecting things in your living room, in a car as within a factory. The widespread adoption of MQTT led to the acceptance as an open OASIS and ISO standard. Today, MQTT is the absolute standard protocol for the Internet of Things worldwide (see Google Trend Chart).
Back in 2015, we wrote the MQTT essentials blog series. Every Monday, a new article introducing the core concepts of MQTT was published - the MQTT Monday was born. Our idea was to make it easy to understand and implement MQTT quickly and successfully. By explaining the protocol's features and other essential information, we wanted to give easy access to the topic and spread our knowledge about MQTT.
Today, five years later, we still see the popularity of our blog series. Therefore, we want to make the MQTT content even more accessible. We are happy to announce that MQTT Monday is back - this time in video format. Every Monday, from now on, we will publish a short MQTT Essential video on our YouTube Channel. Our new video series will give a basic understanding of the MQTT protocol and bring anybody up to speed with the MQTT protocol without reading the whole specification. Check back regularly on our YouTube channel to stay up to date. Better yet, subscribe to our channel, so you never miss a video.
Currently, a lot is happening in the MQTT world: With the release of MQTT 5, the most feature-rich update to the MQTT specification ever, new features such as session & message expiry intervals, improved client feedback & negative ACKs, payload format description, and many more, were introduced. The industry initiative "Sparkplug" has evolved to define a common MQTT data specification to promote interoperability between device manufacturers and SCADA vendors. We believe this is just the beginning. Over the next few years, we expect continuing massive growth in MQTT adoption across all industries, including manufacturing, automotive, critical infrastructure, logistics, smart cities, etc.
HiveMQ will continue to provide high-quality content that helps developers understand and adopt MQTT for their IoT applications. Keep watching our Youtube channel and sign up for our monthly newsletter to keep up to date on the latest news.
MQTT Essentials - Part 1 | Introduction to MQTT