Key Steps for Successful Digital Transformation: From Goal Setting to Execution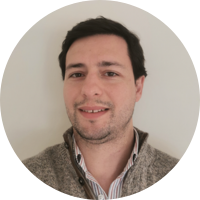 As a Customer Success Manager at HiveMQ, I have the privilege of collaborating with companies at various stages of their digital transformation journey, leveraging MQTT to drive substantial business value. I want to share some of the things I've learned in the past few years about their drivers and motivations, how they manage the digital transformation process, what major considerations come into play during implementation, and the results they see in the end.
Digital Transformation Drivers
A vast majority of the companies I work with are working to digitally transform for one or several of the following reasons:
Gain a competitive advantage
Improve customer experience
Decrease costs
Increase efficiency
For instance, one HiveMQ customer is Paxton Access, a company with a building access control offering. With HiveMQ and on the back of MQTT technology, they were able to transform their business, gain a competitive advantage, and increase revenues with a Hardware-as-a-Service (HaaS) offering. Adopting our platform also provided Paxton Access customers with an improved experience, since they've had 100 percent uptime for their service since they made the switch to MQTT.
Ownership of the Digital Transformation Process
Making a significant change in the business requires genuine ownership of the process, and typically multiple stakeholders must be involved. When a company adopts MQTT as part of its digital transformation, they need a champion who will remove obstacles, make timely decisions, and ensure successful project delivery.
Unfortunately, sometimes I work with customers who see self-inflicted implementation challenges, usually stemming from a lack of a unified and cohesive strategy and clear ownership of the project. When a customer approaches us, our primary focus is to align with their vision and objectives and to engage directly with the high-level stakeholders involved.
Choosing how to move data with a protocol like MQTT may seem like a small piece of the puzzle, but a lot is dependent upon laying the right foundation for future growth, product features, and more. It is key to have someone involved who is taking a look at the whole implementation, such as an IT architect, along with a VP of Digital Transformation if there is one, or whoever is driving that initiative in the business.
Consider Change and Risk Management
Change can be risky, which is why companies should make sure the potential rewards of digital transformation outweigh the associated risks. In today's rapidly changing business environment, agility is essential and the benefits of digital transformation have been proven quite extensively. However, some companies are still lagging because they are scared of change.
The story of one of our customers, Araxxe, demonstrates how companies can manage risk and overhaul their tech stack to transition to MQTT without disrupting the business.
Araxxe, a leading provider of fraud detection solutions, utilized a global network of robot test call generators for revenue assurance and fraud detection. They set out to improve the real-time data processing capabilities for these robots with increased scalability and reduced operational costs.
Araxxe encountered limitations in terms of resilience and flexibility when relying on HTTP and SIP protocols. By migrating away from these protocols and adopting MQTT, they could not only liberate themselves from these constraints but also gain the capability to transmit a greater volume of data. Araxxe had to carefully consider the potential disruptions that could arise during the transition from HTTP and SIP to MQTT. They had to assess the impact on their existing systems, ensure compatibility with their infrastructure, and mitigate any potential risks to their operations.
The team at HiveMQ provided extensive support during the transition period, including training and assistance with testing and deployment. This enabled Araxxe to smoothly transition to the new system without any downtime or interruptions to their data transfer processes. In the end, the transformation helped them stay ahead of their competition and deliver high-quality services that help customers save millions of dollars.
Tracking the Success of Digital Transformation Projects
Those stakeholders we discussed will have to prove the value of the digital transformation project over time. The customers who I've worked with who have done this successfully have done the following to prove the value of digital transformation, and in our case specifically of adopting the MQTT protocol and the HiveMQ MQTT platform.
Make sure go-live happens rapidly: Our customers see immediate benefits when they switch to MQTT, such as the ability to connect and manage more devices, serve a larger customer base, scale their operations, or achieve fewer single points of failure. Measuring and sharing these short-term results is key to a successful deployment. Continue to align with business goals: The only way to track a return on investment (ROI) is to make sure the right goals are set in the first place. Implementing MQTT can save on cloud costs, allow a company to launch a new product or service, reduce downtime, and many other tangible business benefits. Every project must very clearly communicate what those long-term business goals are, then make sure they are being measured to show progress.
It sounds simple, but I'm surprised at how many companies don't do these two things - go-live so they can see the immediate impact of a new solution and align with business goals over the long term. Step 1 can even be in proof-of-concept (POC) mode, but the important thing is to prove the solution, demonstrate it will work, and show how this technology change will open up new doors and new functionality.
Scale Successful Projects
If you keep up with the trends, as indicated by IoT Analytics in 2020 and 2022, you'll notice a significant and rapid increase in the number of connected devices. That number is expected to continue to grow at a rapid pace. IoT projects are growing, and companies need to be ready to scale technologies that make those projects more flexible, more secure, and more reliable.
This is where MQTT once again proves its value. MQTT is characterized by its simplicity, lightweight nature, and utilization of the publish and subscribe pattern, which grants it exceptional flexibility for growth. We've successfully proven that MQTT can scale to accommodate at least 200 million concurrent connections on a single cluster, providing reassurance for its scalability.
Araxxe is now detecting 25,000 fraudulent events for customers every day. Every month they find 600 billing errors. As a result, they estimate they have helped customers recover 800 million in revenue. This type of scale is only possible because they laid the groundwork with a flexible, scalable solution and followed the ideal path for digital transformation.
Steps for Successful Digital Transformation
As I mentioned, I work with many different types of customers at varying stages of digital transformation. I have seen a pattern for success I recommend:
Understand your drivers and motivations. Articulate them, create goals, and set KPIs.
Designate who will own and champion the digital transformation project.
Mitigate risk with careful planning and testing.
Track success both short and long-term, and make adjustments as needed.
Digital transformation for the sake of digital transformation is something that happens today. Companies have heard the buzzword, they think they need to do it, and they start on an under-researched or unmeasurable path. The key to success is knowing why you're doing it (and I do believe every business has a reason, they just have to articulate it) and then executing to deliver on those goals.
If you want help from HiveMQ, we have a dedicated Customer Success team ready to help you take each one of these steps. Contact us today.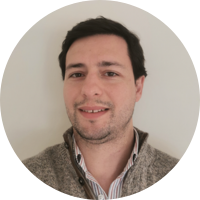 About Francisco Menéres
Francisco Menéres is Customer Success Manager– EMEA at HiveMQ. As a seasoned professional with a diverse background in multiple roles and disciplines, Francisco excels at helping customers achieve their business goals by bringing a unique perspective and a proactive approach to problem-solving. His ability to see the big picture allows him to develop effective strategies and drive success, whether he's working with people one-on-one or leading a team.
Follow Francisco on LinkedIn
Contact Francisco