Overview
Make your HiveMQ Cloud cluster URL your own!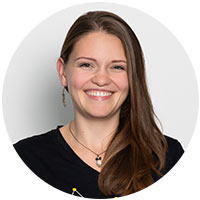 Written by Magi Erber
Category: HiveMQ Cloud Cloud
Published: December 21, 2021
It's almost Christmas, and we have some good news for our HiveMQ Cloud Pay As You Go (PAYG) customers! We see consistent growth and interest in a subscription plan that is in lock-step with the changing needs of our customers.
One popular request is the ability to customize the URL of a cluster. The HiveMQ Cloud Pay As You Go plan now offers the possibility to customize your HiveMQ Cloud cluster URL in a quick and easy way. While the originally generated cluster URL will remain active the entire time, you can add an alternative customized URL for your cluster as well.
How does this help? Teams can now reflect their branding and identity when they customize the URLs. This is also useful when sharing the broker URL with others with ease.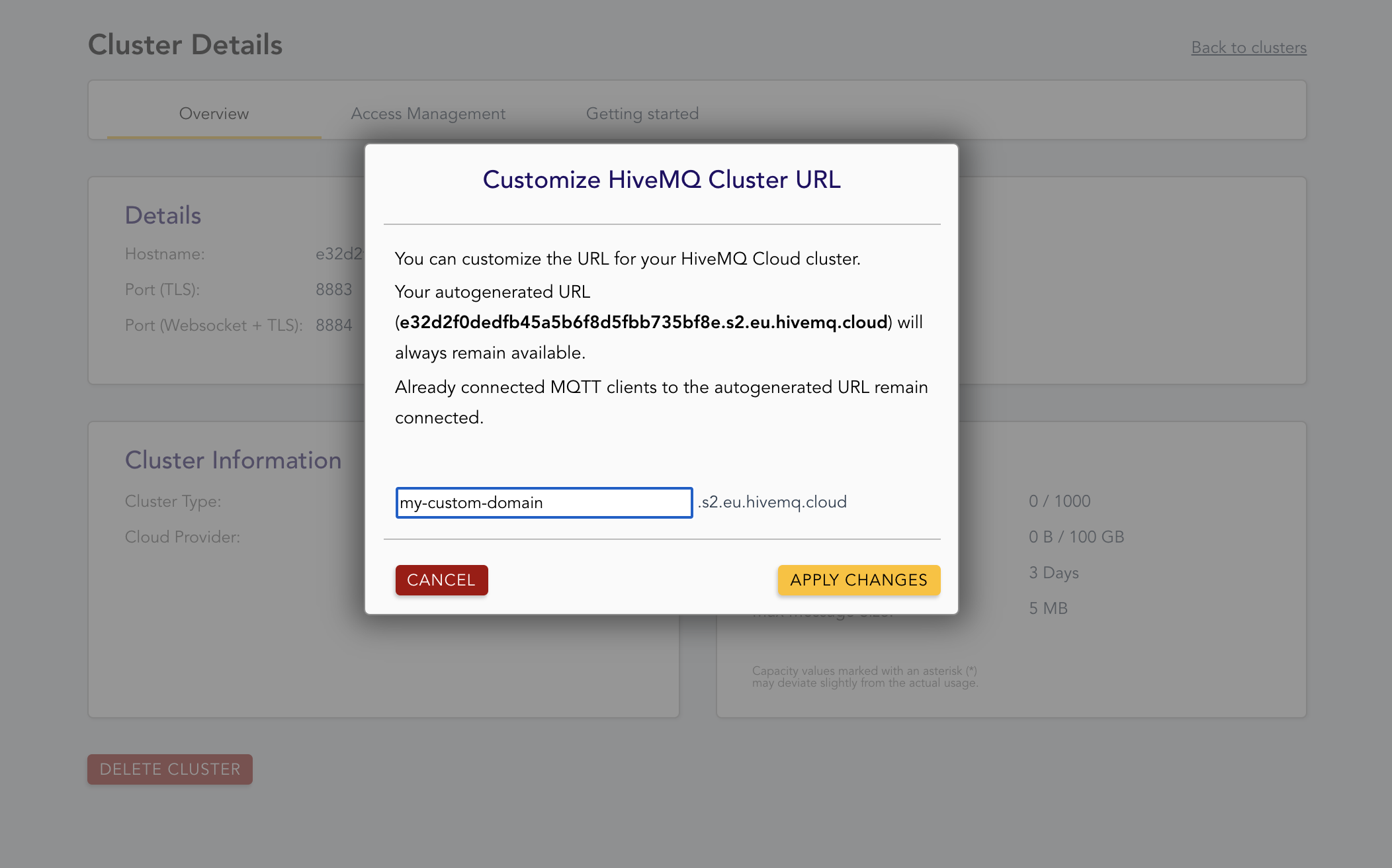 So how does it work? Once a Pay As You Go cluster is created, you can customize the cluster URL using the pencil icon next to the hostname in the cluster detail view. The customizable part of the cluster can be renamed with lower and upper case letters (A-z a-z), numbers (0-9) and hyphens (-). The newly chosen URL part must have at least 3 characters with a maximum of 32 characters. Once a cluster is deleted, or another custom cluster name is chosen, the old custom DNS name remains reserved for the account for 90 days, so it can be reused for a follow up cluster.
This feature makes it extremely easy to follow your company's branding strategy, create a unified experience with the services you offer, or just enjoy a service that uses an identifier that is unique and customized to you.