On-demand Webinar
Enable Digitization in Hydrocarbon Processing Industry with MQTT
A Webinar Focused on Oil & Gas Industry
August 3, 2022
The Hydrocarbon processing industry (HPI) is being pushed towards sustainability and reduced dependency on fossil fuels, given the global rise in energy prices and political uncertainties.
COVID-19 led to demand uncertainty and supply chain constraints. All of this accelerated the HPI to focus on Digitization, Industry 4.0 initiatives, and factory modernization. Data availability is at the forefront of this. Over the years, the MQTT protocol and the MQTT Sparkplug specification have emerged as clear leaders given their ability to enable data connectivity, break down data silos, and create data interoperability between OT and IT systems.
In this webinar, Ravi Subramanyan, Director of Industry Solutions Manufacturing at HiveMQ, presents how an MQTT and Sparkplug-based data broker can provide a reliable, secure, and scalable foundation for HPI's digitization initiatives.
Read our whitepaper Energy Industry Digitization with IIoT and MQTT to get more details on how MQTT and MQTT Sparkplug addresses connectivity challenges in the energy industry.
Contents of the Webinar:
About the Speaker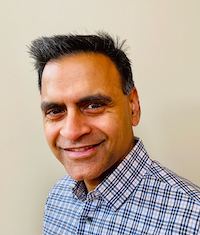 Ravi is the Director of Industry Solutions Manufacturing at HiveMQ. A product management leader with extensive experience in industries such as Mining, O&G, Industrial Automation, Automotive, Mobile Devices, Enterprise communications, Automotive and Fleet Management, he has delivered high-quality products and services that have generated revenues and cost savings of over $10B for companies such as Motorola, GE, Bosch, and Weir.
Ravi Subramanyan on LinkedIn
Download Slides