On-Demand Webinar
Scalable Industrial Data Management
A Webinar Every Smart Manufacturer Must Attend
July 26, 2023
To consistently generate actionable insights, make real-time decisions, and significantly improve your manufacturing business operations, you need a well-thought-out industrial data management strategy that empowers you to gather, store, process, and interpret data meaningfully. More importantly, effective data management facilitates the abstraction of the automation layer, making it easier for you to scale your smart manufacturing solution across a broad range of plant environments, business units, and production lines.
Watch Kudzai Manditereza, Developer Advocate at HiveMQ, in this webinar recording discussing key strategies and industrial data management approaches that scale, allowing you to harness the potential of your data in driving success of your smart manufacturing use cases.
Key Takeaways from this webinar recording:
Uncover best practices for collecting, processing, and utilizing data to optimize production, reduce downtime, and enhance quality control.
Learn how to implement a distributed industrial data management strategy, as opposed to the unscalable approach of storing all your data in one place.
Learn how to avoid the trap of a complex and tightly coupled data landscape for a more modern, powerful and flexible architecture with MQTT at its core.
Expert tips and recommendations for developing a comprehensive data management strategy tailored to your organization's unique needs.
This webinar is designed for:
Industrial IoT Solution Architects, Digital Transformation Specialists and looking to leverage IIoT and data analytics for manufacturing operational excellence.
Manufacturing professionals and executives seeking to maximize the potential of their production processes.
Technology enthusiasts and solution providers looking to explore the latest trends and advancements in smart manufacturing.
Resources Complementing this Webinar
Contents of the Webinar:
About the Speaker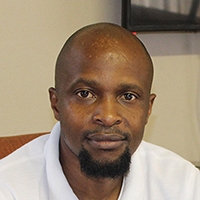 Kudzai Manditereza is a Developer Advocate at HiveMQ and the Founder of Industry40.tv. He is the host of an IIoT Podcast and is involved in Industry4.0 research and educational efforts.
Email Contact
Kudzai Manditereza on LinkedIn
Download Slides