On-Demand Webinar
MQTT: The Key to Scalable Reliable Connected Car Platforms
Aug 11 2020
The connected car has been around for over two decades. However, unreliable cellular networks, the limitation of HTTP for bi-directional communication and now the requirement for handling spikes in connectivity traffic have created growing challenges.
Increasingly the automotive industry is focused on the need to deliver better user experience, create new revenue streams and improve vehicle performance. To do this the industry is turning to MQTT, a lightweight publish/subscribe protocol, to create a reliable and scalable connected car platform to reach millions of cars.
Join this webinar to understand:
The reliability challenges of connected cars
The benefits of MQTT versus HTTP
Real world lessons from projects with Audi & BMW
How to build a MQTT scalable connected car platform
About the Speakers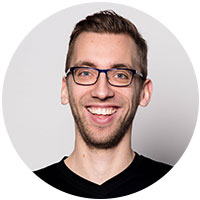 Christian Meinerding is the CEO & co-founder of HiveMQ, which is enabling customers in industries like automotive, manufacturing, transportation, and entertainment to connect millions of IoT devices in a reliable, fast, and secure manner. With more than a decade of experience in the infrastructure domain, Christian is leading HiveMQ with a vision of having a connected world where people and companies can unleash their full potential.
Download Slides