On-Demand Webinar
MQTT Sparkplug: A Novel Solution to Data Interoperability in Industrial Automation
Sep 3, 2022
Data is what our world thrives on. The data we get day in and day out – right from machine data generated by factory equipment to controls data generated by SCADA systems to systems process data in MES systems – can then be combined to create a competitive advantage.
At the heart of any successful Industrial IoT(IIoT) project lies seamless bidirectional data flow and end-to-end data interoperability. In practice, however, it is quite challenging to get the OT and the IT systems talking to each other and to the cloud and the edge. A novel solution to bringing end-to-end IIoT data interoperability and exchange is adopting the MQTT Sparkplug specification.
Follow along Dominik Obermaier, CTO and Co-founder of HiveMQ, as he discusses how MQTT Sparkplug can be a game-changer for your industrial automation and digital transformation efforts.
About the Speaker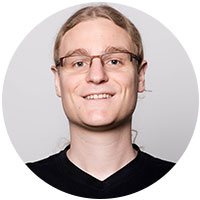 Dominik Obermaier is CTO and co-founder of HiveMQ. He is a member of the OASIS Technical Committee and is part of the standardization committee for MQTT 3.1.1 and MQTT 5. He is the co-author of the book 'The Technical Foundations of IoT' and a frequent speaker on IoT, MQTT, and messaging.
Email Contact
Dominik Obermaier on LinkedIn
Download Slides