On-Demand Webinar
How to Monitor and Observe IoT and MQTT Applications with HiveMQ
May 26 2021
IoT applications can be very difficult to monitor and troubleshoot. The ability to observe the message exchange between a device and the cloud is key to being able to debug production issues. This webinar discusses the unique requirements and challenges administrators have for IoT applications.
During the webinar, we demonstrated how HiveMQ provides the tools that administrators can use to completely understand the behavior of a running device and monitor the overall health of a system. In essence, this video shows how to monitor and observe IoT and MQTT applications with HiveMQ.
The HiveMQ Enterprise MQTT broker can handle millions of concurrently connected MQTT clients and throughput of billions of messages per hour. This massive load of clients and messages can be challenging to manage and monitor. To simplify the operation of MQTT deployments of every size, HiveMQ provides a specialized control center that gives you quick and reliable access to the key metrics of your HiveMQ installation.
In the control center, a wide range of analytics allows administrators to closely examine information for each client and quickly identify irregular client behavior. For example, easily recognize a client that drops messages.
The control center also provides a convenient way for administrators to complete administrative tasks such as disconnecting a specific client. Consistent with HiveMQ principles, the control center is designed to smoothly scale to millions of concurrently connected MQTT clients.
About the Speaker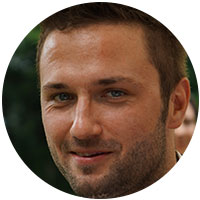 David is Sales Engineer at HiveMQ and serves customers by identifying their needs and providing them with technical support. He has provided project and sales consulting services for many years in the areas of data and application integration, data management and messaging. Using this experience, he is helping HiveMQ customers to achieve best possible outcomes with their IoT solutions.
Email Contact
David Guschakowski on LinkedIn
Download slides