On-Demand Webinar
How MQTT 5 Makes Difficult Iot Use Cases Possible
Jun 30 2021
MQTT 5 is the most recent version of the MQTT specification. It includes many new features that are very useful for implementing specific IoT use cases. For example, Vehicle to Anything (V2X), Connected Cars, Smart Toll Booth, etc.
In this webinar, Florian Raschbichler, Head of Support at HiveMQ, covered some of the main features of MQTT 5, such as:
Topic Aliases
Shared Subscriptions
Request / Response Pattern
User Properties
Session and Message Expiry
Payload Type Descriptors
Enhanced Authentication
Florian also illustrated some of the real-life IoT use cases that can be solved using these MQTT 5 features.
Feel free to ask questions on the HiveMQ Community Forum.
About the Speaker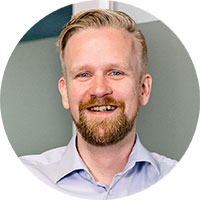 Florian serves as the head of the HiveMQ support team with years of first-hand experience overcoming challenges in achieving reliable, scalable, and secure IoT messaging for enterprise customers.
Email Contact
Florian Raschbichler on LinkedIn
Download slides