Upcoming Webinar
Enhancing Data Quality in MQTT-Based IoT Data Pipelines
27 September, 2023
11 AM EDT/4 PM BST/ 5 PM CET
In IoT and IIoT environments using MQTT brokers for data transmission, data producers continuously dispatch MQTT messages across diverse topics. At the same time, a variety of services harness this data to construct the essential application logic, commonly known as a data pipeline.
In an enterprise set-up, the sheer number of data producers and consumers can be staggering, reaching millions in some instances. Managing this vast ecosystem presents significant challenges, and enforcing certain behaviors is necessary to keep producers and consumers decoupled and to enhance the resilience of data pipelines. We have you covered to address this challenge.
Join Stefan Frehse, Engineering Manager at HiveMQ, Michal Piasecki, Product Manager at HiveMQ, and Michael Parisi, Product Marketing Manager at HiveMQ, in this insightful webinar, where we delve into the world of MQTT data management with a focus on maximizing data quality and integrity. In this session, we will explore how schema validation and policy enforcement capabilities within an MQTT broker ensure data quality and integrity, ultimately maximizing the business value of the data.
Key Takeaways From this Webinar:
Get practical strategies and best practices for managing MQTT data in high-volume, dynamic environments.
Learn how to harness the power of an integrated policy engine to streamline your data management processes and drive business success.
Get valuable insights into how organizations can ensure seamless data flow and maximize the business value of data transported by an MQTT platform.
Who Should Attend this Webinar:
This webinar is for anyone in the IoT or IIoT space looking to enhance the data quality of their MQTT-based IoT data pipelines.
Register now!
About the Speakers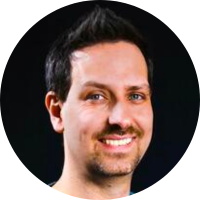 Stefan Frehse is Engineering Manager at HiveMQ
Email Contact
Stefan Frehse on LinkedIn
---
Michael Parisi is Product Marketing Manager at HiveMQ
Email Contact
Michael Parisi on LinkedIn
---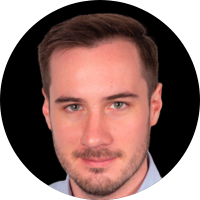 Michal Piasecki is Product Manager at HiveMQ
Email Contact
Michal Piasecki on LinkedIn
Register now