Upcoming Webinar
Building an Industrial Unified Namespace with HiveMQ and MongoDB
6 December, 2023
11 AM EST/ 4 PM GMT/ 5 PM CET/ 8 AM PST
As factories become more connected and data-driven, it is essential to have a unified and standardized approach to manufacturing data management. Industrial Unified Namespace (IUN) follows an event-driven architecture topology where different manufacturing applications publish events and context in real-time to a central data repository. This results in a decoupled ecosystem, allowing applications and services to provide and consume data when and where needed.
This webinar delves into the powerful synergy of HiveMQ and MongoDB, showcasing how these technologies collaboratively help customers construct a scalable and flexible Industrial Unified Namespace.
Join us as we explore the fundamental principles and data models for aggregating and contextualizing industrial data. We will demonstrate the pivotal role of the HiveMQ Platform in streamlining MQTT transmission and MongoDB Atlas as a robust and scalable database solution.
We'll share:
The significance of an IUN in Industry 4.0 architectures
IUN architecture design
Data modelling and establishing connectivity to the IUN
How HiveMQ and MongoDB play in the manufacturing sector
Real-world industrial use cases
Best practices for scaling and sustaining an IUN
Whether you work in OT, IT, as a developer, architect, or data scientist, this webinar promises valuable insights and actionable advice for elevating your factory data infrastructure.
About the Speakers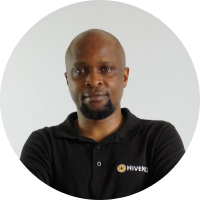 Kudzai is an experienced Technology Communicator and Electronic Engineer based in Germany. As a Developer Advocate at HiveMQ, his goals include creating compelling content to help developers and architects adopt MQTT and HiveMQ for their IIoT projects. In addition to his primary job functions, Kudzai runs a popular YouTube channel and Podcast where he teaches and talks about IIoT and Smart Manufacturing technologies. He has since been recognized as one of the Top 100 global influential personas talking about Industry 4.0 online.
Email Contact
Kudzai Manditereza on LinkedIn
---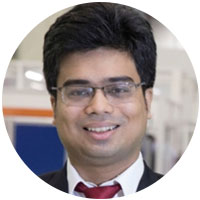 Dr. Humza Akhtar is a Principal in the Industry Solutions Team at MongoDB, designing Industry 4.0 solutions for the manufacturing and energy sector. Prior to joining MongoDB, he was working at Ernst & Young Canada as a Senior Manager in digital operations consultancy practice. Humza attained his Ph.D. at Nanyang Technological University, Singapore, and worked with the Singapore manufacturing industry for a number of years on Industry 4.0 research and implementation. He has spent most of his career enabling smart and connected factories for many manufacturing clients.
Email Contact
Dr. Humza Akhtar on LinkedIn
Register now