On-Demand Webinar
Accelerating Digitization in Chemical Manufacturing with MQTT
Nov 15, 2022
IIoT makes it possible to automate chemical manufacturing operations, provide traceability of data for quality control and enable digitized regulatory reporting. The first step towards successfully implementing IIoT in chemical manufacturing is establishing connections to manufacturing machines, processes, databases, and supply chains and making the data available to the enterprise data center in a secure, scalable and reliable manner.However, data connectivity and availability are a big challenge.
Watch this webinar hosted by Chemical Engineering, where Ravi Subramanyan, Director of Industry Solutions, walks you through:
How MQTT protocol can help connect existing infrastructure, create a standard data layer, and push data to make it available to any cloud or enterprise system

Why is it essential to opt for an enterprise-grade MQTT broker for reliable, scalable, and secure data exchange between devices and the cloud

How implementing MQTT Sparkplug specification early on in the data architecture can provide additional benefits to chemical manufacturing companies by enabling mission-critical, real-time OT operations.
Read our whitepaper Chemical Industry Digitization with MQTT to get more details on how MQTT and MQTT Sparkplug can help accelerate digitization of Chemical Manufacturing.
Contents of the Webinar:
About the Speaker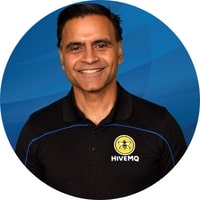 Ravi is the Director of Industry Solutions for Manufacturing at HiveMQ. His expertise covers smart manufacturing, Industry 4.0 and Industrial Internet of Things(IIoT) in industries such as Mining, O&G, Industrial Automation and Automotive.
Email Contact
Ravi Subramanyan on LinkedIn
Download Slides