On-demand Webinar
Accelerate Industry 4.0 with Event-Native API Management and MQTT
March 29, 2023
As Industry 4.0 revolutionizes the way businesses operate and interact with the world around them, APIs have become a critical component for integrating disparate systems and data sources between OT and IT. However, managing these APIs is easier said than done, especially when it comes to ensuring reliable and secure data exchange between IoT devices, applications, servers, backends, etc. This becomes even more challenging when the demand for "productized" and/or monetized IoT data arises.
Watch Ravi Subramanyan, Director of Industry Solutions, Manufacturing, at HiveMQ, and Alex Drag, Director of Product Marketing, Gravitee.io, in this joint webinar as they walk you through how MQTT protocol can be leveraged alongside event-native API management to bridge OT and IT data by securely exposing MQTT data streams over more consumer-friendly API styles and communication paradigms such as REST API, Websockets, Webhooks, and more. We'll discuss how MQTT facilitates real-time communication between devices, enables efficient data transfer, and ensures high scalability and performance and how API Management can be used to mediate between different protocols and API styles while layering on advanced authentication, message filtering, discoverability, and monetization capabilities.
Key takeaways from this webinar:
Learn the need to be able to expose IoT data to various internal and/or external stakeholders
Learn the advantages of using an event-native API Management platform on top of an enterprise MQTT platform like HiveMQ
Watch a real-world example
Whether you're a systems architect, IT manager, or an engineer, this on-demand webinar will provide valuable insights into how you can leverage MQTT alongside event-native API management in your Industry 4.0 environment.
Contents of the Webinar:
About the Speakers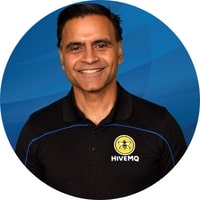 Ravi is the Director of Industry Solutions for Manufacturing at HiveMQ. His expertise covers smart manufacturing, Industry 4.0 and Industrial Internet of Things(IIoT) in industries such as Mining, O&G, Industrial Automation and Automotive.
Email Contact
Ravi Subramanyan on LinkedIn
---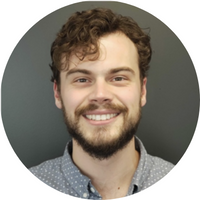 As Gravitees Product Marketing director, Alex delivers product and technology stories in a way that communicate value and engage users. Outside of work, he is a man of a million hobbies. He loves to read, fish, backpack, visit breweries, and watch sci-fi movies.
Email Contact
Alex Drag on LinkedIn
Download Slides