On-Demand Webinar
Power-up Digital Transformation in Breweries with MQTT Sparkplug
December 14, 2022
Ever-changing customer requirements, rising energy costs, and strained supply chains are coercing the brewery industry to increase innovation, operate more efficiently, reduce cost, and improve quality in its production processes. Digital transformation is helping breweries meet these demands and gain a competitive advantage through improved scheduling, capacity management, production efficiency, power, and quality monitoring. However, outdated data infrastructure with inconsistent data models is adding complexity and making it difficult to achieve digital transformation. That said, there's a solution to simplify and power it up using MQTT Sparkplug data infrastructure.
Watch Jose Granero Nueda, Head of customer success and sales engineering at n3uron, and Kudzai Manditereza, Developer Advocate at HiveMQ, in this webinar showcasing a technical demonstration on how MQTT Sparkplug can:
Integrate an end-to-end IIoT solution for brewery asset and process management
Deploy a highly scalable "plug-and-play" brewery data ecosystem
Enable rapid connection of new devices and legacy systems and bring seamless integration of data from thousands of business-critical applications, all through a single interface
Provide all brewery stakeholders with real-time access to data from integrated assets and processes
Increase production efficiency by leveraging an event-driven, one-to-many data integration pattern
Contents of the Webinar:
About the Speakers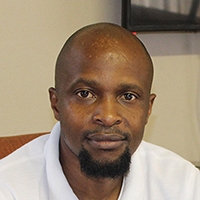 Kudzai is a Technology Communicator and Founder at Industry40.tv. He is currently involved in four efforts: Industry4.0 Research, Educational Videos, Podcast Host, and IIoT Systems Integration. He has a background in Embedded Systems Design, Software Engineering, and Industrial Automation.
Kudzai Manditereza on LinkedIn
---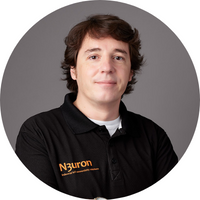 Jose Granero is Head of Customer Success and Sales Engineering at N3uron Connectivity Systems. With a strong background in industrial automation and telecommunications, he has performed diverse roles during his career, such as IT/OT Systems Manager and O&M Area Manager, mainly in multinational companies. In his current role he works with companies to help build robust and scalable architectures, apply best practices, integrate solutions, leverage edge and cloud computing, and learn how to fully utilize the N3uron platform.
Email Contact
José Granero Nueda on LinkedIn
Download Slides