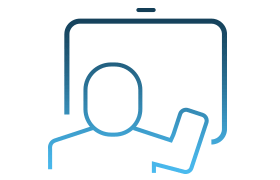 You are already a HiveMQ Partner and want to become Certified HiveMQ Partner?


We offer two types of trainings for our partners, which are an obligatory precondition for certification: Technical and Sales Trainings.
Partner Trainings 2023
Technical Partner Certification Training
The Technical Partner Certification Training is essential for getting certified as a HiveMQ Partner.
Subject of this session is getting a detailed technical introduction to the HiveMQ Platform & Operation and an on-boarding to the HiveMQ Support Portal as well as getting access to additional resources of information.
Dates
April: Thursday, 28th, 15-17 CEST
June: Thursday, 22th, 15-17 CEST
October: Thursday, 12th, 15-17 CEST
December: Thursday, 7th, 15-17 CET
---
Register for a Technical Training
Sales Training 2023
In this training you will dive into
HiveMQ Key Features
Benefits for specific industries
HiveMQ Pricing
The training takes about one hour.
Register for a Sales Training