The Next Chapter of HiveMQ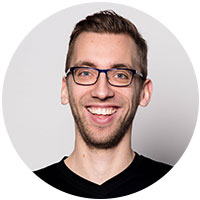 Written by Christian Meinerding
Category: HiveMQ
Published: May 4, 2022
We started HiveMQ almost 10 years ago this week. At the time, our mission was to change the world. We wanted to enable companies to realize the benefits of IoT by making it possible to create reliable and scalable systems that are essential for business critical production systems.
Today, we are taking one very important step towards accomplishing this mission. We are announcing a new €40 million Series A funding round for HiveMQ. Led by Molten Ventures, we welcome two new additional investors: Mubadala Capital and Illusian, as well as reinvestments from Earlybird, Senovo and New Forge. Together with our seed round from last year, HiveMQ has now raised €49.3 million in total.
The future of HiveMQ is huge. With global brand name customers being added regularly, our cross-industry IoT messaging solution faces incredible opportunities in automotive, pharmaceutical, food processing, renewables, transportation, logistics, telecommunications, and more.
The way industries generate, move and process data is changing. Data is no longer just inside data centers. Data is being generated in factories, in cars, in products, in remote assets, data is being generated everywhere. HiveMQ is how data is moving in and out of the cloud and data center. HiveMQ is the future of data for many industries.
When Dominik, Christoph and myself started HiveMQ, we knew that to be successful we had to create a world class team. In the last year, we have been aggressively hiring in all capacities. Our R&D team is growing to develop HiveMQ Cloud and a pipeline of new products we feel will thrill our customers and the industry. We are welcoming experienced sales professionals in Europe and North America to build the relationships that create deep collaborations between HiveMQ and our customers. Our Marketing team is expanding to tell the HIveMQ story in more industries and educate the industry on best practices for developing and deploying production IoT systems. We are investing in solution engineering, customer support, customer success, and professional services to ensure our customers are successful. And with any growing company, we are building out our back office team so that we excel at People and Culture, support a remote first culture, and ensure good governance. This investment will allow us to expand the growth of our world-class team even faster.
This is the start of an exciting new chapter for HiveMQ. HiveMQ is a rocket ship. Come join us!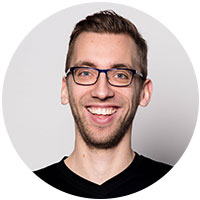 About Christian Meinerding
Christian is CEO and Co-founder at HiveMQ.
Follow Christian on Twitter and LinkedIn
Contact HiveMQ