Celebrating Progress: HiveMQ University's Global Impact and Expanding Curriculum
by
Brian Gilmore
8 min read
Three months into the soft launch of HiveMQ University, we're already marking significant milestones that underscore our commitment to fostering a skilled community in the IoT space. Our virtual campus has become a bustling hub for 300+ students from diverse corners of the globe, including Australia, Ivory Coast, Guatemala, Kazakhstan, Germany, the UK, India, and the United States. This international network of learners reflects the universal appeal and critical importance of IoT expertise in today's interconnected world.
| Our Progress | |
| --- | --- |
| Active students | 378 |
| Course enrollments | 591 |
| Course completion | 42% |
| Certificates granted | 232 |
A Certification of Excellence
A standout achievement in our brief history is the awarding of over 125 MQTT 3.1.1 HiveMQ Professional Certifications. This accomplishment is not merely a quantitative measure but a qualitative one, highlighting the rigorous training and high standards our students have met and exceeded. It's worth noting that this certification is challenging, with a less than 50% pass rate on a student's first try. 
What's Next?
Our curriculum is expanding, and with it, the opportunities for learners to deepen their knowledge and enhance their skills. We're thrilled to open pre-registrations for an array of new courses and certifications tailored to meet the evolving demands of the IoT industry.
PS/Partner Training: Guided by the expertise of HiveMQ Professional Services team, this course is designed for those looking to forge strong partnerships and collaborations within the IoT ecosystem. Check out the HiveMQ PS/Partner Training here.

Product: Data Hub Course: Dive into the intricacies of data management and distribution with a course that focuses on the pivotal role of data validation, processing, and routing in IoT infrastructure. Check out the HiveMQ Data Hub course here.

Architect: Edge-to-Cloud Certification: Kudzai Manditereza leads this advanced program, bridging the technical knowledge gap from edge computing devices to cloud-based data analytics. Pre-registration is coming soon. 
For learners eager to get a taste of what HiveMQ University offers, we've made more than 20 quick tip videos available. These resources built by our support experts require no registration and provide key insights into installing and operating HiveMQ, ensuring that anyone, anywhere, can start their IoT learning journey immediately.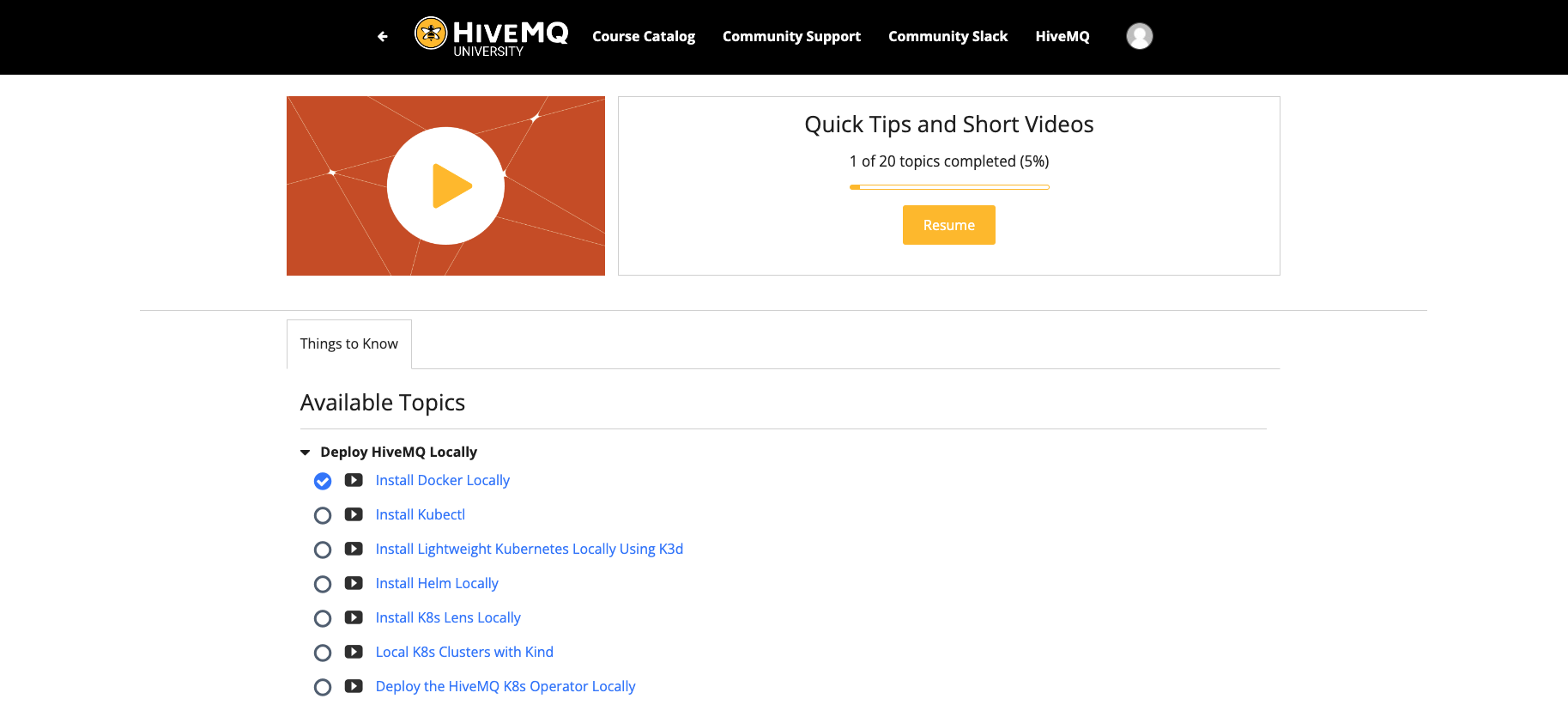 Our Mission: Empowerment Through Education
HiveMQ University was founded with a clear purpose: to democratize education across IoT and beyond, making it freely available to anyone with the drive to learn. Our mission is to be a catalyst for personal growth and to contribute to the commercial success of our students and their employers.
The true value of HiveMQ University is reflected in the experiences of our students. From career advancements to newfound expertise, the personal testimonials of those who've leveraged our courses to achieve their goals are our greatest endorsements.
HiveMQ's certification helped me refresh and validate my understanding of MQTT 3.1.1. It was great to be able to add my skills to my LinkedIn profile after completing the course so others can know about my expertise. I'd encourage anyone looking to grow to take this course and exam.
– Rutger Van Aelst, Automation/MES expert at Flowject
The HiveMQ University is a great starting point for those looking to consolidate and validate their knowledge of the de facto standard protocol for IIoT.
– Jose Graber's Neuda, Head of Strategy & Customer Service at N3uron
The MQTT 3.1.1 Certification was a significant milestone for me, serving as both a validation of my skills and an enhancement of my technical proficiency. Here at Concept Reply, it also helps reassure our customers of our expertise in MQTT 3.1.1, which will be applied in a smart farming project. I believe it's an essential credential for anyone in the MQTT community who aims to instill confidence in their clients and lead the way in IoT projects.
– Gustavo Rostirolla, Consultant at Concept Reply GmbH
Looking to the Future
As we celebrate these early successes, we're not resting on our laurels. The journey of learning and growth continues, and we invite you to be a part of it. Whether you're a seasoned professional or just starting out, HiveMQ University has something to offer. With a curriculum that's constantly evolving and a community that's ever-expanding, the possibilities are limitless.
Join us, and let's shape the future of IoT together.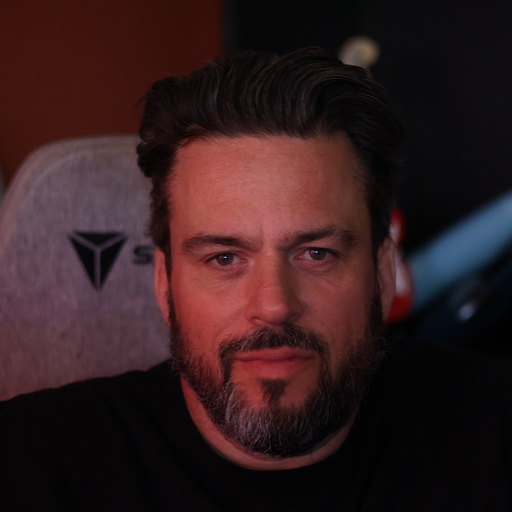 Brian Gilmore
Brian Gilmore is VP of Community & Advocacy at HiveMQ. He has focused the last decade of his career on working with organizations around the world to drive the unification of industrial and enterprise IoT with machine learning, cloud, and other truly transformational technology trends. Notably, in his previous leadership roles at InfluxData and Splunk, Brian spearheaded advanced IoT integration initiatives and was focused on fostering IoT developer relations and developer communities.