Overview
The HiveMQ Team Is Growing
Written by The HiveMQ Team
Category: HiveMQ HiveMQ Team
Published: October 10, 2019
Employees are the heart of every company. Without the right people and a motivated team, even the most innovative business models might not be successful. When HiveMQ was founded in 2012 (under the name "dc-square"), there were four of us. Since then, our company has grown continuously. We currently employ 29 people who work hard every day to ensure that HiveMQ is the best MQTT platform available. Over the last few months, our team welcomed seven new employees at our headquarters in Landshut. We see this as an opportunity to introduce you to the new faces behind HiveMQ.

Sarina Mollenhauer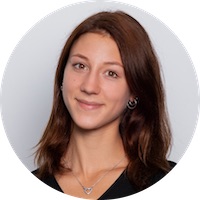 On June 24, Sarina joined the HiveMQ team as a Sales Support Specialist. Sarina is responsible for all internal tasks related to customer data and a smooth sales process. She studies Business Computer Science at the University of Applied Sciences Landshut and previously worked as a student at Airbus Defence & Space in the area of project management. In her spare time, Sarina enjoys drawing and going to the gym with friends. The native of Fürstenfeldbruck looks forward to learning more about the sales processes and the importance of technical and business relationships between customers and companies.

Mary Hofschen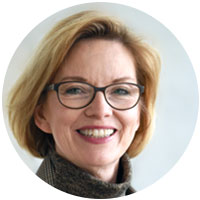 We were pleased to welcome Mary to our HiveMQ team on July 1. Mary joins us as a senior technical writer with extensive project experience writing for enterprise solutions in the areas of content and digital asset management, customer engagement, and marketing automation. Along with her appreciation of all types of wordsmithery, Mary is excited about the ways that great documentation and clear, consistent, user interface language drive positive user experiences. Originally from Long Island, New York and now happily transplanted to beautiful Bavaria, Mary is looking forward to exploring all the details of innovative IoT development here at HiveMQ and sharing them with our customers. When she is not engaged in word matters, Mary enjoys illustration, travel, and time with her family.

Till Seeberger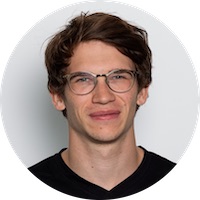 On July 29, we welcomed Till who supports the team as a software developer and is involved in the work around our HiveMQ MQTT CLI . Recently Till completed his studies in Computer Science at the University of Applied Sciences Landshut with a Bachelor's degree and is now on his Master's program. The Landshuter spends his free time playing guitar and volleyball. He is looking forward to working in a modern, young team and driving innovation forward in the Internet of Things.

Verena Hellinger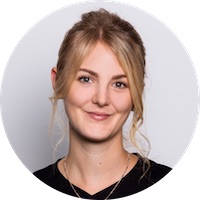 On August 16, the HiveMQ team welcomed Verena. As a Marketing Specialist, Verena is in charge of our Online Marketing activities as well as the organization of events and fairs. She studied International Business at the University of Applied Science in Landshut and Edinburgh Napier University. Verena gained professional experience by completing an apprenticeship and internships in the field of brand management and online marketing. The native of Erding likes sewing, fitness and discovering foreign cultures. In her role as a Marketing Specialist, she looks forward to positioning HiveMQ as the leader of MQTT based messaging.

Lukas Brand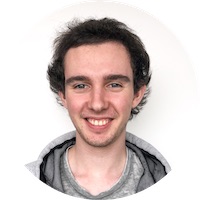 Lukas joined the team as a software developer on September 2. The 5th semester Bachelor Student is involved in the work around migration tools. Lukas studies Computer Science at the University of Applied Sciences Landshut and recently moved to the city. There he spends his spare time playing drums, guitar and piano. He is keen on learning more about the workflows at HiveMQ, testing, and clean coding. Additionally, he enjoys being with a motivated and nice team.

Christian Froschauer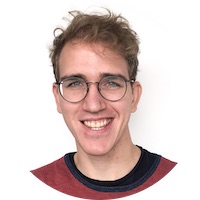 On September 16, HiveMQ welcomed Chris. He is working in software development and supports the team in all issues around our HiveMQ Extensions. The native of Dingolfing completed his Bachelor's degree in Computer Science at the University of Applied Sciences Landshut and is now on his Master's program. Chris likes bouldering and meeting his friends. He is looking forward to learning more about the technologies around IoT, cooperating with a young team and bringing his skills into the HiveMQ team.

We are very happy to welcome all new employees to our team and look forward to working with them. If you are also interested in joining our team, check out all available vacancies. We are pleased to discover new talents.