Ready for Lift-off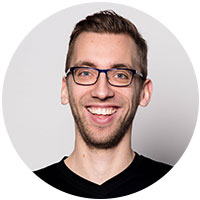 Written by Christian Meinerding
Category: HiveMQ
Published: May 6, 2021
At HiveMQ, we have a vision to create a category of cloud native IoT messaging middleware that will power data movement for IoT and beyond. This week, we have taken a very big step towards delivering on this mission by closing our initial seed funding round of EUR 9.3 million. Two very well respected European venture capital companies, Earlybird and Senovo, led this round, and we also welcome four angel investors: Ali Kutay, Mirko Novakovic, Daniel Schellhoss and Charles Songhurst.
Leaders in MQTT
Back in 2013, HiveMQ made a big bet on MQTT. At the time our current customers were exploring M2M and early IoT use cases. As we looked at the technology landscape, it was clear to us that MQTT was uniquely positioned to solve some of the very big IoT challenges to connecting things and moving data between things, machines and people.
We decided to go all-in on MQTT. In collaboration with some key lighthouse customers, we began our investment in the HiveMQ MQTT broker. Over the years we also invested in being leaders in the MQTT community. We joined the OASIS MQTT technical committee and wrote the MQTT Essentials, a series of articles about MQTT features, which even today is required reading for anyone learning about MQTT. More recently we released a number of open source projects, including HiveMQ MQTT Client and HiveMQ Community Edition, and we have also joined the Sparkplug specification working group to drive forward an open IIoT interoperability protocol based on MQTT.
Customer-led Innovation to Achieve Product Market Fit
Since the early days, making our customers successful in their IoT projects has been our priority. We are incredibly proud to have helped over 130 customers deploy production IoT solutions; not just proof of concepts. During these customer engagements we have learnt a lot about what it takes to deploy successful IoT solutions. Through these engagements our customers have been influential to the product direction of the HiveMQ platform and in newer products like HiveMQ Cloud and HiveMQ Swarm.
Today, the HiveMQ platform has achieved product market fit. There is tremendous momentum in some of our key industries. In the automotive industry, well known brands deploy their connected vehicle solutions with HiveMQ, including BMW, Audi, ECARX (subsidiary of Geely), Autonomic (subsidiary of Ford), ZF, Rimac, SiriusXM and more well known OEMs are in our pipeline. In manufacturing, industrial automation, transportation, telecommunications, we are seeing incredible amounts of interest in HiveMQ. The awareness of MQTT and in particular HiveMQ in the market is accelerating, so we see plenty of opportunity.
HiveMQ has always been self-funded. Until this week, we have never taken outside investment into the company. In the last few years, our revenue has grown quickly. In 2018, we received the Deloitte Fast 50 Award for one of the fastest growing companies in Germany and last year we more than doubled our ARR. We are very successful, but we have a bigger vision for the industry, so it is time for the next stage of our company.
Next Stage for HiveMQ: Cloud Native IoT Messaging
Our vision for cloud native IoT messaging requires us to grow more quickly. For this reason, we searched for the best partners to raise our seed financing and draw upon their experience growing startups into global companies. Our new partners will help accelerate our ambitious product plans to expand our HiveMQ Cloud offering and introduce new products to the market to become the cloud native IoT messaging middleware for IoT data movement. We also want to have a larger presence in the market so growing our professional services, support, marketing and sales team will allow us to tell the HiveMQ story to more industries and companies.
HiveMQ is growing, but we will continue to be true to our core values: our customer success is our priority, we deliver product excellence in everything we do, and we hire the best people to join our team. Our customers will benefit from a larger HiveMQ team to make them successful, and a more aggressive product development roadmap. We look forward to engaging with more partners in our target industries to bring forward joint customer solutions. And yes, we will be hiring a lot more people to join our team. If you are ready to join an awesome team, check out our careers page.
I often tell the HiveMQ employees we are building a rocket ship that is getting ready for lift-off.
We are now ready for lift-off.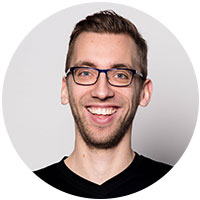 About Christian Meinerding
Christian is CEO and Co-founder at HiveMQ.
Follow Christian on Twitter and LinkedIn
Contact HiveMQ