Overview
HiveMQ CE is now available on Docker Hub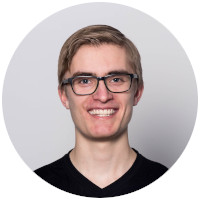 Written by Silvio Giebl
Published: January 8, 2020
The HiveMQ team is pleased to announce the availability of HiveMQ Community Edition as a Docker image on Docker Hub.
You only need one line to run HiveMQ CE as a Docker container:
docker run --name hivemq-ce -d -p 1883:1883 hivemq/hivemq-ce:snapshot

All future releases as well as the current state of the master branch are available in the hivemq/hivemq-ce repository on Docker Hub. An image is built for every commit on the master branch and pushed to Docker Hub with the snapshot tag. The first available release tag will be 2020.1, which will be released soon.
Also check out our other Docker images on Docker Hub and our open source projects on GitHub.
Have a great day,
Silvio from the HiveMQ Team