Overview
A New Name for dc-square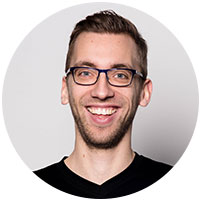 Written by Christian Götz
Category: HiveMQ
Published: May 27, 2019
Six years ago, when we first started dc-square, HiveMQ and MQTT were a small part of our consulting business. Now and into the future, our company is 100% focused on HiveMQ and helping organizations build and deploy IoT solutions. For this reason, we have decided to rename our company HiveMQ.
Many of you already know of us as the HiveMQ company, so this change won't be too surprising. Effectively immediately all of our communications will be done under the HiveMQ name. HiveMQ employees will be using new @hivemq.com email addresses, but of course their old @dc-square.com email will still work.
Thank you to everyone that has helped us grow our company. We look forward to even bigger things for HiveMQ.