5 Ways MQTT Sparkplug Helps Improve Overall Equipment Effectiveness (OEE) in Industrial Processes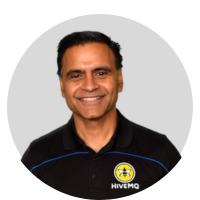 In a previous blog, Why is OEE an important KPI for Industrial Processes?, we explored OEE, how it is calculated, the correlation between OEE and effective production, the key benefits that OEE provides, challenges in collecting OEE data, how digital technologies can help, and finally, the role of a data broker in the OEE data acquisition and aggregation process. In this article, we will go over how the MQTT Sparkplug technology can enable seamless OEE data acquisition and aggregation. We will also explore 5 ways MQTT Sparkplug helps improve OEE in Industrial Processes.
Data Acquisition and Aggregation using MQTT and Sparkplug
MQTT (see figure 1) is a standard binary publish-subscribe messaging protocol designed for fast and reliable OEE data transport between devices and systems, especially under very constrained conditions. Constraints include unreliable network connectivity, limited bandwidth, limited battery power, and similar limited conditions. It is built on top of TCP/IP, which is the go to communication protocol to interconnect network devices on the Internet. For these reasons, MQTT is ideal for IIoT and supports an event-driven architecture.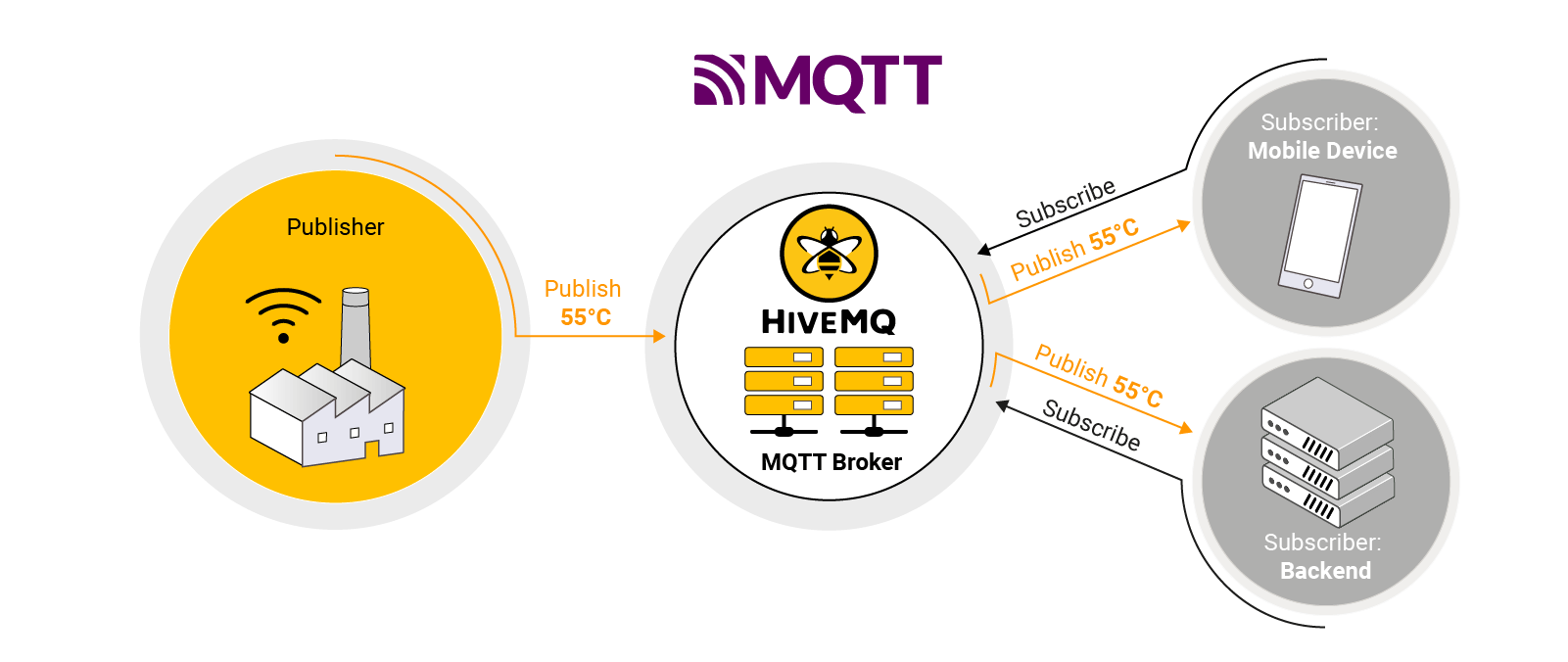 MQTT technology is designed to push data to and from thousands of remote devices, systems and applications across the enterprise. Sparkplug is a framework that sits on top of MQTT to add more context to manufacturing data. It is an open-source software specification that provides MQTT clients with a framework to integrate OEE data and provide context by defining data models. It provides a consistent way for manufacturing equipment manufacturers and software providers to share contextual OEE data, accelerating the digital transformation of existing operations.
Figure 2 provides an MQTT Sparkplug-based data architecture which shows how the data broker connects multiple machines/processes and applications to enable seamless bi-directional OEE data movement.
5 Ways MQTT Sparkplug Helps Improve OEE in Industrial Processes
Enabling real time OEE data movement: A key aspect of OEE is machine data coming from different factory machines and ensuring that the information can be real time and can be trusted to make OEE decisions. Given the publish subscribe nature of MQTT with low data overhead, it can enable real time access to any event driven data in spite of constrained environments including connectivity issues or low bandwidth. With Sparkplug birth and death notifications which define appropriate state monitoring mechanisms, users can be notified of old systems that are decommissioned and new systems that are added to the factory floor to ensure OEE tracking is up to date.
Real-time data can give immediate insights into productivity. Rather than waiting for data, manufacturers have control over the collection of information. This can fast track production reports, OEE tracking, and historical data analysis to drive decisions.
Highly secure OEE data movement: For MQTT communication to happen, a client needs to be authenticated with a broker so that it can send or receive data on a topic namespace. This makes the communication highly secure. The other biggest security feature of MQTT is that all communications are outbound and so there are no open ports to hack into.
In addition, HiveMQ provides additional security features. The authorization/authentication features include Username & password, OAuth 2.0 (JWT), X.509 client certificates, dynamic permissions, roles-based permissions to name a few. HiveMQ also provides TLS / SSL Encryption for all the communications from and to the broker. Apart from that, HiveMQ also offers an Enterprise Security Extension which enables customers to implement the same security measures that they have on their IT infrastructure like AD, LDAP and others on the broker.
Scalability of OEE data as businesses grow: Since MQTT has a publish/subscribe model, where any number of clients can be connected to the broker, it can easily scale based on the number of connections. This is typical in a factory where the OEE data points increase based on the number of new machines and systems that need to be part of OEE tracking.
HiveMQ has recently benchmarked 200M Concurrent Connections showing the level of scalability that can be achieved through its platform.
High reliability of OEE data: MQTT ensures high reliability of OEE data. One of the key features is Quality of Service (QoS) which gives the manufacturer the power to choose a level of service that matches the network reliability and application logic. This ensures reliable communication even in unreliable networks.
Some of the other key reliability features that MQTT brokers like HiveMQ provide are persistent sessions, message queuing, retained messages and Last Will and Testament (LWT) to name a few. You'll find more details on this in our MQTT essentials.
Support for different data types and data rates: One of the biggest advantages of MQTT is the ability to have a Unified Namespace (UNS) which serves as the single source of truth for all of the OEE data coming in from different systems like factory machines, quality systems, MES, ERP and others to then serve up to applications that can consume and act on it. The MQTT broker can handle incoming data in different formats, data rates, and volumes as it is all event-based. Sparkplug can enable a common data model to identify metadata, manage subsystem states, and define topic name space. For more information, check out our Sparkplug Essentials and Unified Namespace (UNS) Essentials.
In addition to these, one of the other best practices when it comes to OEE data acquisition and aggregation is having a data management strategy. Developing a well-thought-out data management approach is crucial for the success of your organization's OEE data strategy. Effective data management enables meaningful OEE data gathering, storage, processing, and interpretation, while also facilitating the scalability of solutions across various plant environments, business units, and production lines. See our Industrial Data Management Guide for more details.
When it comes to OEE, have a clear strategy to get the best out of it.
As discussed in this blog, OEE is a powerful way to measure production efficiency. Having a comprehensive data management strategy helps to improve OEE data collection and MQTT Sparkplug can help improve OEE in industrial processes in many ways.
Contact HiveMQ to enable your OEE improvement and join 150+ customers that have trusted us with their data needs.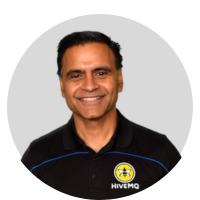 About Ravi Subramanyan
Ravi Subramanyan is a Product Marketing and Management leader with extensive experience delivering high-quality products and services that have generated revenues and cost savings of over $10B for companies such as Motorola, GE, Bosch, and Weir.
Mr. Subramanyan has successfully launched products, established branding, and created product advertisements and marketing campaigns for global and regional business teams.
Follow Ravi on LinkedIn
Contact Ravi