Tracking and Analyzing Unplanned Downtime in Manufacturing with IIoT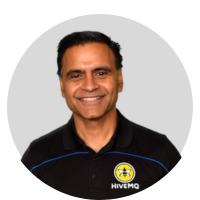 In the manufacturing industry, equipment downtime leads to lost production time, which in turn causes operational delays, increased costs, and revenue loss. Downtime is any period of time when a machine is not in production. Unplanned equipment downtime at any point in the production line results in lost productivity and profit. When a machine breaks down, it can lead to the inability to meet demand, delayed orders, increased repair costs, loss of customer trust, and increased labor costs.
What Can Manufacturers Do to Reduce Unplanned Downtime?
Corrective maintenance can be both costly and time-consuming, while planned periodic maintenance may lead to excessive asset upkeep, resulting in unnecessary expenditure of time, money, and valuable resources. The performance of any asset is influenced by internal factors such as usage and external factors such as the environment. Organizations that track, monitor and analyze asset health data will be able to predict better when maintenance is required and plan effectively.
Manufacturers are turning to digital technologies such as Industry 4.0 and Industrial IoT (IIoT) to help predict machine failures and prevent unplanned downtime. By effectively gathering and consolidating machine data, they can utilize predictive maintenance analytics to predict unplanned downtimes and ensure uninterrupted productivity.
How Can IIoT Technology Help Reduce Equipment Downtime?
In a smart factory enabled by Industry 4.0 and IIoT, the machines are interconnected via IoT sensors and IoT devices. These connected industrial machines track the relevant IoT data, which can then be used to predict that a failure is about to occur. Smart IoT sensors are used throughout the factory to provide this information.
For example, sensors installed in factory machines such as an injection molding machine can observe the temperature crossing the threshold values, implying that the machine or some part of it may fail soon. Once the data is collected through sensors, IIoT can perform analytics to predict the outcomes proactively. With visibility and real-time analytics, manufacturers can know when a machine is going to fail and how it is going to fail so they can take preventive measures to avoid downtime.
The Benefits of Implementing IIoT for Downtime Reduction
IIoT aims to reduce equipment downtime on the factory floor in the following ways:
Global View of Machines Across All Factories
IIoT allows manufacturers to monitor the status of all machines across all factories to help prevent any potential issues with the machines before they get problematic enough to cause downtime. Typically these analytics are run on the enterprise or on the cloud to take advantage of the advanced capabilities and look for trends.
Individual Machine Monitoring for Proactive Maintenance
Manufacturers want to monitor all aspects of high-value assets to ensure they don't have any unplanned downtime. Analytics can predict when certain parts will fail and so they can be replaced before failure. Typically these analytics are run on the edge and on the cloud, where the two combined can provide the best value to manufacturers.
Condition-based Monitoring With Parameter Thresholds
In other cases, manufacturers monitor machine conditions such as status, loads, temperature, vibration, pressure, speed, feeds and other vital parameters in real-time to determine if thresholds are exceeded. When they exceed the set thresholds, IIoT capabilities will trigger actions to ensure effective maintenance and maximize uptime. Due to the real-time nature of this use case, these analytics are typically run mostly on the edge and, in some cases, on the cloud/enterprise.
Longer-Term Analysis of Machine Failures and Maintenance
A longer-term strategy for manufacturers is to get to the root causes of machine failures across their factory systems with the aim to have more efficient machines and better maintenance processes. Manufacturers use a combination of real-time machine failure/maintenance information along with historical data across various factories and classes of machines. They run sophisticated artificial intelligence (AI) and machine learning (ML) models on the cloud to aid longer-term decision-making to improve machine utilization, prevent downtimes in the longer run and optimize production.
Conquering Machine Downtime Complications with IIoT Solutions
Zero downtime might still be far from the norm. But IIoT applications have taken manufacturing verticals closer to eliminating unplanned downtime. The most significant advantage of proactive maintenance is speed, allowing manufacturers to fix downtime issues before they happen. IIoT-enabled asset management and predictive maintenance strategies can lead to significant reductions in unplanned downtime, advancing the company's manufacturing capabilities and efficiencies.
Enabling Efficient Data Movement with MQTT
Embracing IIoT technology to track and analyze unplanned downtime represents a pivotal move for manufacturers seeking to maintain a competitive edge in today's dynamic market landscape. However, the key question arises: how can industries implement data movement for IIoT in a future-proof manner, ensuring sustainable success and continuous innovation?
The answer lies in adopting the industry-standard MQTT protocol, recognized as the de facto standard for IIoT. By seamlessly integrating IIoT with MQTT for bidirectional data movement into manufacturing operations, manufacturers can trigger a paradigm shift in their processes, bolster their market position, and lay a solid data foundation for a more prosperous and efficient manufacturing future. In Part 2 of this article, 5 Benefits of Using MQTT for IIoT in Tracking and Analyzing Unplanned Manufacturing Downtime, we delve deeper into the benefits of using MQTT protocol for IIoT in tracking and analyzing unplanned manufacturing downtime. Do check it out.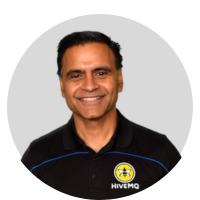 About Ravi Subramanyan
Ravi Subramanyan is a Product Marketing and Management leader with extensive experience delivering high-quality products and services that have generated revenues and cost savings of over $10B for companies such as Motorola, GE, Bosch, and Weir.
Mr. Subramanyan has successfully launched products, established branding, and created product advertisements and marketing campaigns for global and regional business teams.
Follow Ravi on LinkedIn
Contact Ravi