All Articles
Welcome to Two New Industrial IoT Partners to HiveMQ
Written by Ian Skerrett
Category: HiveMQ
Published: February 19, 2021
Industrial IoT and Smart Manufacturing are important industries for HiveMQ and MQTT adoption. There is a clear need in these industries to modernize their software infrastructure to enable new factory processes like predictive maintenance, flexible manufacturing and remote asset management. MQTT and HiveMQ are receiving a lot of interest from these industries as a solution to modernize.
In IIoT, partners are key to being successful, since potential customers look for a total solution that includes hardware, software and system integration. This is why we are thrilled to announce two new partnerships with Opto22 and INS, both of which have deep experience in IIoT deployments.

Opto22 is a hardware manufacturer of the Groov RIO and Groov EPIC controllers. Opto22 has enabled these edge gateways to communicate with the cloud using MQTT and Sparkplug. They have spent a lot of time on the usability of their devices to make it as easy as possible to install and deploy. We recently did a Sparkplug webinar with Opto22 where the showcased their device communicating with HiveMQ.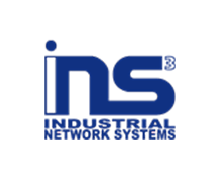 INS is an established system integrator, located outside of Chicago, Illinois. INS has a wealth of experience working with manufacturers and industrial clients. They have become a reseller of HiveMQ to make it possible for them to offer a complete solution to their clients who are interested in modernizing their operations.

We welcome both these companies to the HiveMQ partner community. We look forward to making our mutual customers successful in their digitalization journeys.