On-Demand Webinar
What Is New in HiveMQ 4.7
Inside the HiveMQ 4.7 Release
Sep 16 2021
Here at HiveMQ, we continue to enhance our MQTT platform. HiveMQ 4.7 was released on September 14th, 2021. To show the benefits of upgrading to HiveMQ 4.7, we had a special edition webinar where Dominik Obermaier, CTO and co-founder of HiveMQ, and Georg Held, Engineering Manager at HiveMQ, showcase the new features of HiveMQ 4.7.
Some of the highlights of this release included:
Improvements to Cloud-Native Operations: With HiveMQ 4.7, it is easier to operate HiveMQ on cloud platforms. This release introduces machine-readable logs that allow out-of-box integration with popular log systems, like Splunk, Elastic, Loki, etc. HiveMQ 4.7 also includes a number of improvements to the HiveMQ Kubernetes Operator for more flexible deployments and enhanced security.

Improved Enterprise Security: HiveMQ 4.7 includes a number of security features, including integration of HiveMQ Control Center with single sign-on providers and upgrades to the HiveMQ Enterprise Security Extension (ESE) to include file based authorization.

Major Upgrades to HiveMQ Swarm MQTT load testing tool: The HiveMQ 4.7 includes an improved Swarm tool, which has support for WebSockets, support for the simulation of abnormal MQTT clients disconnection behavior, and support for LWT.
About the Speakers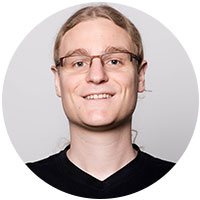 Dominik Obermaier is CTO and co-founder of HiveMQ. He is a member of the OASIS Technical Committee and is part of the standardization committee for MQTT 3.1.1 and MQTT 5. He is the co-author of the book 'The Technical Foundations of IoT' and a frequent speaker on IoT, MQTT, and messaging.
Email Contact
Dominik Obermaier on LinkedIn
---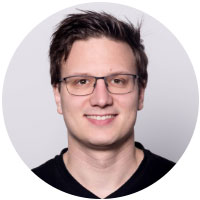 Georg Held is Engineering Manager at HiveMQ
Email Contact
Georg Held on LinkedIn
Download Slides